Joe Crypto: The Tide Turns on Wednesday, Again...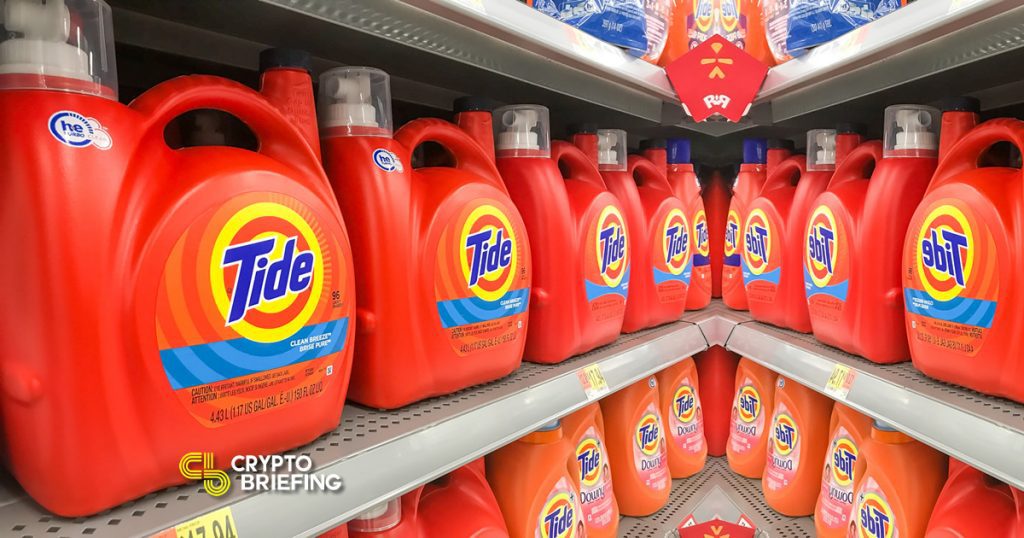 Even a stopped watch is right twice a day; and my time was yesterday, amid the wreckage of the cryptocurrency market, when I told you it could come back with a bang today. And wow, has that tide turned… (and thanks to our art dept for that very literal graphic, by the way).
Of course there wasn't any divine inspiration on my part, more wishful thinking that the market couldn't sink any lower. The market also turned at the same point last week after taking a savage dive and it's a weird cycle, but it's one that has repeated.
---
Mark Wednesday in the Diary
Today has been a great day so mark it in the diary and check next week. If it follows the same pattern then maybe this is the time to come in and buy cryptocurrency – and no, that's not financial advice, it's fingers-crossed and no take-backs. Yesterday there were just six winners on the market, but today you had to look even harder to find a loser.
We can start with Eternal, and then quickly move on. We should be celebrating an 88.70% leap in the last 24 hours, but this one is covered in red flags. That kind of value should be attached to new technology, or some form of news. It isn't, and it bears all the hallmarks of a classic pump-and-dump. That bubble could pop any moment and we're going to steer well clear.
XRP has more highs and lows than the elevator at the Empire State building these days, and today it's soaring in the clouds again after gaining 17.56% following the news that Coinbase would accept self-service token listings. Is this another yo-yo diet or will XRP stay looking this good this time around? Your guess is as good as mine at this point.
It's worth noting that CoinMarketCap has relegated XRP back into third position after it overtook Ethereum for the briefest possible time.
---
Bitmain Betting on Bitcoin Cash?
Bitcoin Cash hasn't featured much of late, but today it mounted a real charge after Bitmain revealed plans for an IPO. The resulting stampede added 19.07% to its price. The market cap of $8.91 billion, compared to $11.13 billion on September 5th, so this is still little more than a recovery, but it's a welcome boost for a coin that hasn't had much love of late.
Bitmain is one of the world's largest virtual currency miners and it's common knowledge that Bitmain has massive holdings of Bitcoin Cash… and that the coin could be the backbone of a global financial system. Or not. Time will tell, but for now Bitcoin Cash is enjoying a moment in the sun.
---
No Stopping Electroneum
Electroneum has jumped another 24.77% today and this new coin is starting to look like a success story. We're still not sure the instant notifications system, which does a passable job of imitating instant transactions, is the final destination for blockchain technology. It feels like an interim step, an aftermarket part, but so far the public has taken the coin to their heart.
The market cap is now $119.3 Million and the coin price is up to $0.015. It doesn't sound a lot, but we're not taking anything away from Electroneum's progress in a tough market this week. Their continuing ascent may be a sign that this really isn't a flash in the pan.
---
Daytraders Loving Big Fat Zero?
0x was another big winner today, although it too has been in the news all week for either a large upside or an equally dramatic slide. It's bouncing round the cryptocurrency markets and hasn't found its level, but those are the coins that the day traders love. With great volatility, comes great opportunity. So, keep an eye on 0x and look for signs of an upswing.
Bitcoin Gold added 10.88% to its value, STEEM came back after a lull to post a 10.23% boost in its token price to an even $1.00. Nano jumped by 7.97%, Ethereum mounted a minor fightback with a 3.55% boost and Altcoins were making money all over the shop. Basically if you were active on the cryptocurrency exchanges today, you almost couldn't lose.
---
Bitcoin Still Insulated
True to form, Bitcoin remained somewhat insulated from the market and is continuing to soak up the market without dipping or gaining too much. We're all waiting for the next big bull market, but there's a lot to be said for Bitcoin's relative stability right now. It means you won't get runaway gains, and you shouldn't wake up to see a crater in the coin price either. Of course, you know, no guarantees on that one…
As for the losers, there were no real casualties of war today. Even the losses were small enough to take on the chin and there were literally five losers in the top 100 coin list. The hardest hit was Bitcoin Private, which suffered a massive 0.78% loss.
So today was every bit as wonderful as yesterday was horrible and we can hope for blue skies for the rest of the week. This bizarre pattern of a bottoming market at the start of the week followed by a license to print money from Wednesday onwards is worth keeping an eye on.
Nothing is for sure in the cryptocurrency market, so don't rely on it. But definitely look for the signs of history repeating and be prepared to act fast.
The author is not currently invested in any digital currency.