Kraken CEO Expects Stock Market Listing by End of 2022
Kraken's CEO says that the firm could go public before the end of 2022, and that Elon Musk "has some more studying to do" on Bitcoin's energy usage.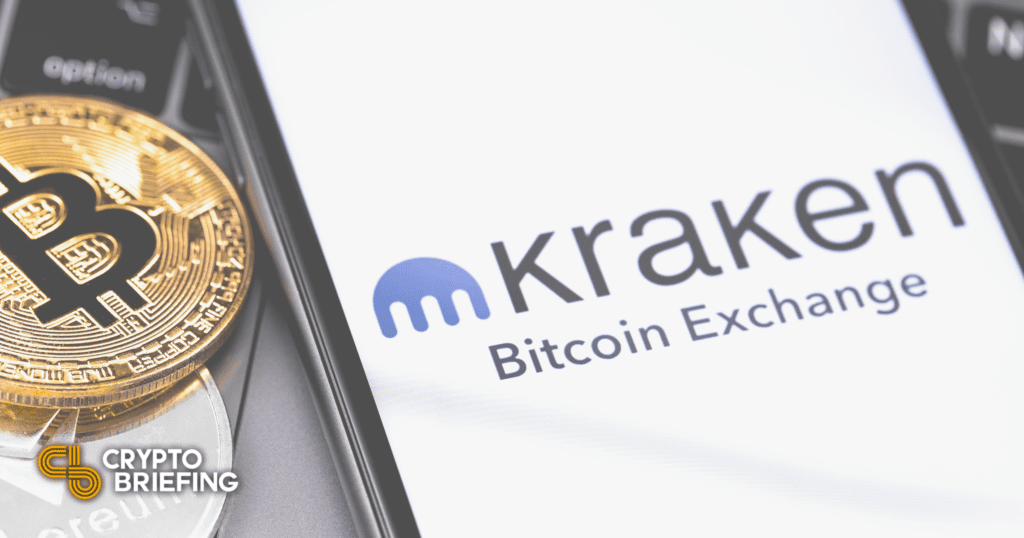 Key Takeaways
Kraken's CEO Jesse Powell told Bloomberg that the firm could go public in the next 12 to 18 months.
He also commented on the state of the market, remarking that "weak hands" are selling rather than long-term holders.
He added that Elon Musk's comments on Bitcoin's energy usage are misguided, which prompted a tweet reply from Musk.
Kraken's founder and CEO Jesse Powell discussed the firm's plans to go public "in the next 12 to 18 months." He also shared positive sentiments about market conditions and commented on Elon Musk's involvement in the space.
Kraken's Plans for Listing
Kraken could go public before the end of 2022, the firm's CEO has said.
Jesse Powell commented on the crypto landscape in a Thursday interview with Bloomberg TV, expressing optimism at the current market conditions.
He said that the market is yet to choose the best cryptocurrency and that "there are a lot of new bets to be made." While the market's recent sideways action has dampened the trading volumes, Powell said that "it's the weak hands—the people that don't really understand the fundamentals—that are selling the momentum."
Powell also reaffirmed Kraken's long-discussed plans to go public in "12 to 18 months." The U.S. exchange is reportedly weighing up a direct listing or an IPO as an appropriate route. Coinbase, another leading cryptocurrency exchange, went public on Nasdaq with a direct listing in April.
Powell also remarked on Elon Musk's recent comments about Bitcoin's energy usage when prompted by the interviewer, suggesting that "Bitcoin is a lot greener than people give it credit for," and that Musk "has some more studying to do." The comments spurred Musk to reply "Based on what data?" on a Bitcoin Magazine Twitter post.
Based on what data?

— Elon Musk (@elonmusk) June 17, 2021
Musk has been central to an ongoing energy debate surrounding Bitcoin's energy usage in recent weeks. His decision to roll back Bitcoin payments for Tesla citing ESG concerns was a key factor behind the market-wide May crash.
Powell explained that Bitcoin mining is a revenue-generating process that offers a way to "bootstrap" renewable energy farms, where energy is often wasted due to lack of demand or transmission facilities.
Kraken prides itself on being of the most regulated exchanges in the U.S. It was the first crypto exchange business to obtain a U.S. banking charter.