Kyber Network IEO Is A Good Idea Fraught With Difficulties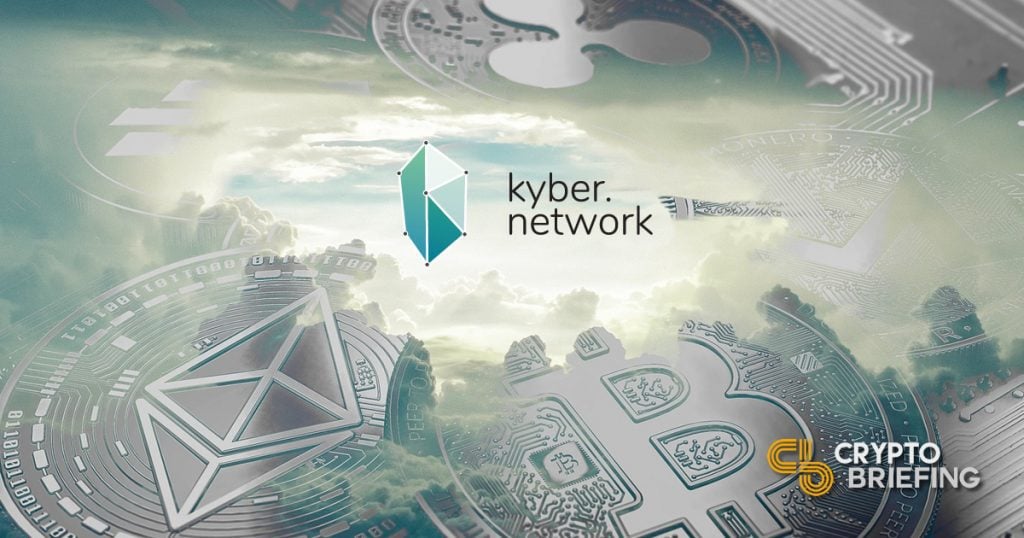 Unveiled on Monday, the Kyber Network IEO is a newly-proposed service that will enable users to participate in multiple Initial Coin Offerings (ICOs) through its decentralized platform.
In a blog post published today, CEO Loi Luu said the Kyber Network (KNC) would be adding an Initial Exchange Offering (IEO) service that will enable businesses and end-users to take part in ICOs.
Through connecting the IEO to its database of existing and authenticated users, Kyber claims it will be able to make the process of undertaking an ICO easier, by removing the need for users to pass multiple Know-Your-Customer (KYC) tests.
It will also mean that companies planning an ICO will not have to undertake audits in order to meet regulatory requirements; projects can allocate a designated amount of tokens or the entire public sale to be sold through the Kyber Network.
---
Based on Ethereum, Kyber Network is a decentralized exchange platform that it claims will greatly improve the means by which cryptocurrencies are currently traded. A mainnet in public beta launched in March, as reported by Crypto Briefing at the time.
Having raised over $50m in the first day of its own public sale back in September and including the founder of Ethereum, Vitalik Buterin, as one of its advisors, the Kyber Network has already racked up some serious notches in its belt, having started barely over nine months ago.
That said there are other projects, like Thailand's OmiseGo (OMG) – a project Vitalik also advises – that are also busy developing decentralized exchanges on Ethereum. More worryingly for Kyber, some of the big centralized exchanges, such as Binance – with a 24h trading volume of over $3bn – have also committed to becoming decentralized.
And that doesn't even include an upcoming crop of decentralized exchanges such as NEX and Themis, which may also offer OTC trading.
Being a decentralized exchange is therefore not enough, especially for fledgling trading platforms like Kyber Network; by offering additional services, like a feature for customers to participate in different offerings through the same account will keep Kyber ahead of the competition.
---
Kyber Network IEO Would Be At The Authorities' Pleasure
Although the Kyber Network IEO addresses a key bugbear for the cryptocurrency community, attempting to roll the new service out across the world could prove more than a headache.
As a means of crowdsourcing, ICOs shot to prominence last year with over $5.6bn being raised in 2017. However, they have also attracted the ire of regulators concerned over the use of coin offerings in scams and frauds.
Authorities in Luu's native Vietnam, where cryptocurrencies have been prohibited since October last year, have been investigating two ICOs accused of fraudulent activity that allegedly stole a combined $660m from 32,000 investors.
Because of this, many of the big crypto markets like China and South Korea have already banned ICOs and concerns that the US may follow suit have led to many new cryptocurrency startups issuing a blanket ban on new coin offerings for US citizens.
Even countries that have historically been crypto-friendly are beginning to issue new regulations that offer clear positions on ICOs.
At the end of last week, the Australian Securities and Investments Commission (ASIC) announced it was updating its coin offering guidelines to restrict potentially fraudulent or deceptive content to ensure consumers are protected.
Although a platform that encourages participation in coin offerings could streamline the clunky system currently in place, regulatory stances on cryptocurrency are moving at different speeds and seldom match up to each other perfectly. Trying to devise a 'one-size-fits-all' model might prove difficult, if not impossible, for Kyber Network.
Presently, the IEO would not be allowed to operate in the US and South Korea, and there's nothing to say that the Kyber Network IEO as a complete service would be prohibited from operating in future if regulators take a more bearish approach to ICOs.
There is a long history of great concepts that come before the world was ready for them: until regulators adopt a clear, preferably cohesive, strategy to ICOs, Kyber Network's IEO, the first of its kind, might prove premature.
The Kyber development could devise an IEO that meets all the regulatory requirements only for it to go up in smoke at the whim of a regulator's pen. Precious man-hours and hard-earned capital could be flushed down the drain.
The project has a star-studded team and a record of strong performance and promise-keeping: it would be a shame for it to all go to waste on a project that turned out to be a quagmire.