Litecoin Advisor: Increasing Interest Could Signal Crypto Spring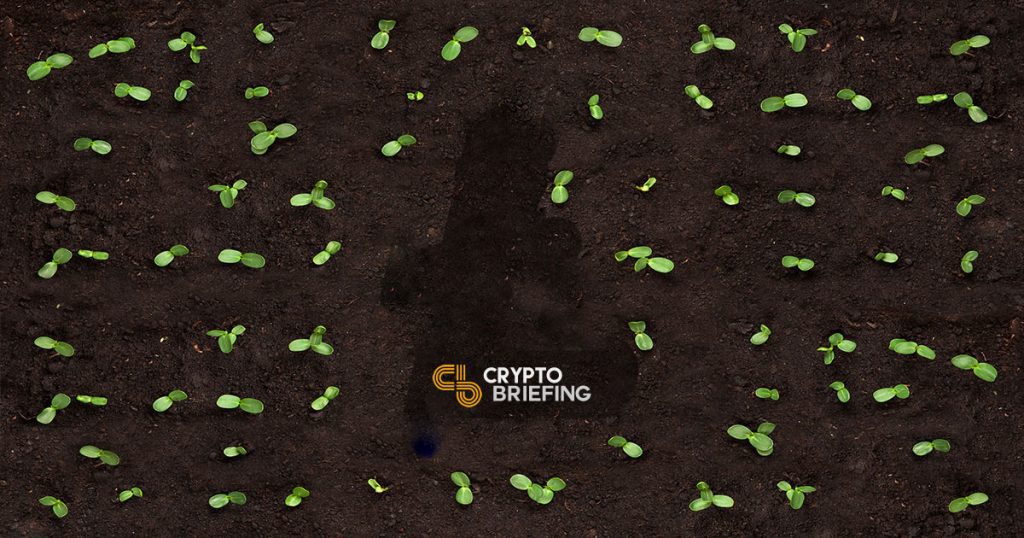 Increasing interest from institutional investors could signal that crypto winter is finally starting to thaw.
That's according to Jonha Richman, an advisor to the Litecoin Foundation, Tour de Crypto, and the Polybird Exchange. In an interview with Crypto Briefing, Richman added that while the market is far from its previous all-time highs, this is a great time for projects to flex their muscles and get ready for the next bull run.
"At the rate at which the market is currently in, I think there's still a long way [to go] until the market fully recovers and becomes bullish again," she said. "This does not necessarily stop or slow down great projects from continuing to build and improve their products and deliver on long-term plans, though."
As the market continues to reshape and improve itself, now is a time to weed out the bad guys, according to Richman. In 2017 and 2018, the bull market and the rising interest in initial coin offerings (ICOs) saw people throwing money at various projects hoping to get rich quick. Unfortunately, not all of these projects lived up to the hype.
One example is OneCoin, which prosecutors allege to be a pyramid scheme. According to a release from the US Department of Justice on Friday, authorities arrested the platform's leader Konstantin Ignatov on wire fraud conspiracy. His sister, Ruja Ignatova, was indicted with wire fraud, securities fraud, and money laundering offenses.
The platform, which officials described as a multi-level marketing network, is reported to have generated €3.353 billion in sales revenue and earned "profits" of €2.232 billion between Q4 2014 and Q3 2016.
This is just one example, but it illustrates that when there's money involved bad players are likely to join the game.
"The market and the whole industry has an interesting way of policing itself," explained Richman. "As people who [initially] got involved tend to become wiser, projects that don't necessarily deserve the attention and money of their investors get busted, and, hopefully, the industry will be clear of junk projects and have more time focusing on building impactful products and services."
---
Another Financial Crisis?
Richman, who first learned about Bitcoin in 2012, noted that if the world economy was faced with another financial crisis, then today's populace would want to hedge against such a possibility, and crypto provides an alternative.
This was highlighted last month, when Crypto Briefing noted that Millennials are putting more value into the space than their older counterparts. Given the impact of the 2008 financial crisis, Millennials are increasingly turning their attention to crypto investing to boost their income.
At the same time, however, a separate report from November 2018 suggests that Bitcoin won't soar during a recession.
---
Moving Things Forward
But for the industry to boom again, more needs to be done. In the opinion of Patrick Springer, who worked at Morgan Stanley for 20 years, another bull run is unlikely until speculation dies down.
Back in January, Springer noted: "A bull market for crypto will come again when all the speculators have exited, i.e. when investors who believe in the greater fool theory of selling the same asset to someone but at a higher price, all leave."
He added that a market resurgence would also require a "great shakeout" in the number of crypto assets and utility tokens. For him, there's "no value" in having an increasing number of cryptocurrencies from various forks.
For now, the industry remains in a bear cycle, as Crypto Briefing reported earlier this month. While it's unlikely that the industry will soar anytime soon, Richman notes that markets tend to react to positive news and developments.
"News of partnerships, expanded real-world use cases are always welcome for both crypto folks and institutional investors to regain their confidence in the cryptocurrency markets," she concluded.
But every nascent market has its teething problems, and it's expected that there will be more troubles ahead. As the space improves, and becomes more accessible to the masses, real growth is likely to return to the crypto industry.
---
The author is invested in Bitcoin.