Crypto Down $5bn: Why The Sell-Off?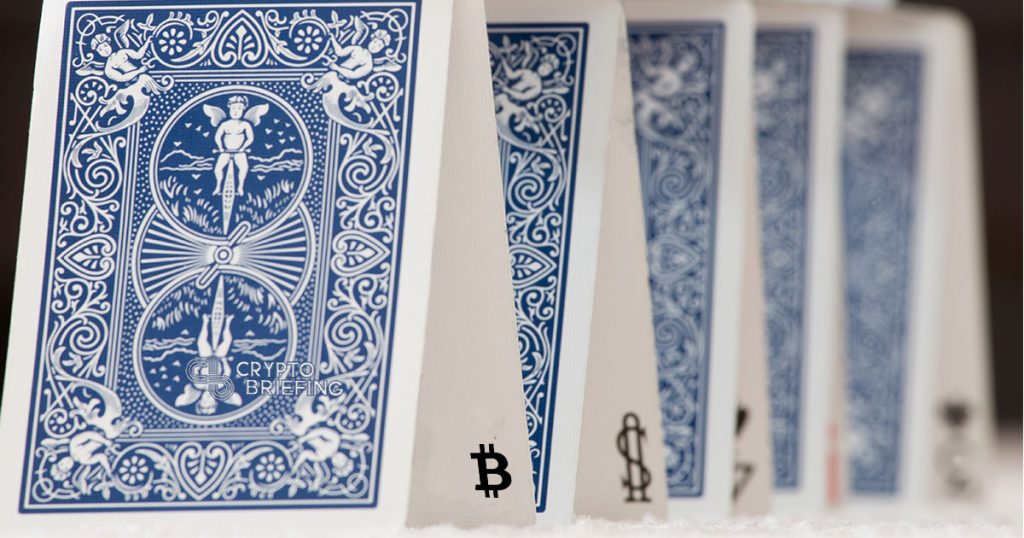 Crypto markets have lost 3.8% of their total capitalization, after an abrupt sell-off in the early hours of Monday morning caused digital currencies to fall by nearly $5bn.
Prices fell began to fall almost right at the start of the first full week of March. Between 02:30 GMT and 10:00, the total value of the crypto market fell from $130bn to approximately $125.5bn. It isn't a full wipeout – some coins are still in the green – but all of the largest cryptocurrencies have lost value.
The worst-affected digital assets seem to be those that performed well in previous weeks. EOS, which gained as much as 50% in the second half of February, is now down by more than 11%. The token is on track to fall below the $3 mark if the downwards trend continues.
Another example is TRON (TRX). The coin's market cap had grown by about $300M between February 17th and 24th. It had already started to decline, but the trend accelerated: more than $150M was wiped from TRON's total value in this morning's trading.
Among the other coins in the top-ten, Ether (ETH), Litecoin (LTC) and Bitcoin Cash (BCH) are each down by around 6%, with Binance Coin (BNB) losing over 4%. Stellar Lumens (XLM) fell by 2% and XRP by 3.1%.
Bitcoin (BTC) has so far fallen just shy of 3%, taking the price of an individual coin from $3,860 down to $3,730. The prospect of BTC crossing the $4,000 mark any time soon is looking slimmer by the day.
Crypto prices appeared to stabilize by the time of writing. Although some coins are still down by about 1% over the past hour, the sell-off that began in the Asian trading day has so far not continued into the first half of the European one.
---
What's behind the sell-off?
Today's market activity is highly concentrated on just a few exchanges. OKEx accounted for more than a quarter of EOS-BTC trading, which had a total volume of $19M. The Malta-based exchange also accounted for more than a third of the TRX-BTC market.
CoinBene also accounted for a large share of Bitcoin trading. Data collected by CryptoCompare show that more than $400M has been transacted through its Bitcoin-Tether trading pair. That's about a third of the BTC-USDT market's total volume and double that of the next largest platform, OKEx, which traded $200M.
For Bitcoin trades with USD, the largest market by far is on Simex; more than $53M has passed through the exchange's wallets. That's $20M more than was traded on Bitfinex, and $25M more than Coinbase.
---
More Wash Trading?
Those volumes may not be as high as they look. In its December report, the Blockchain Transparency Institute (BTI) alleged that volume on OKEx, CoinBene and Simex had all been artificially inflated.
In a practice known as wash trading, an exchange sets up multiple accounts to trade with itself, inflating volume and increasing an asset's price. Only 1% of CoinBene's and Simex's volume were actual trades, according to the report, with OKEx marginally better at 11%.
The Chinese-based platform token, MOAC, is up by 14%. Interestingly, the coin's largest market is its Tether pairing on CoinBene, which is also today's largest venue for BTC-USDT trades. The drop in the price of BTC may could be related to the increase in MOAC's price.
Judging by the fact that some of the largest markets are also those believed to artificially inflate their volumes, today's movements might not be driven by everyday investors. If the inferences in BTI's report are correct, part of the losses could be the result of a few actors moving value between assets.
---
The author is invested in digital assets, including BTC and ETH which are mentioned in this article.