MicroStrategy Adds Another $15 Million Bitcoin
MicroStrategy adds another $15 million to its Bitcoin holding, now worth $4.36 billion.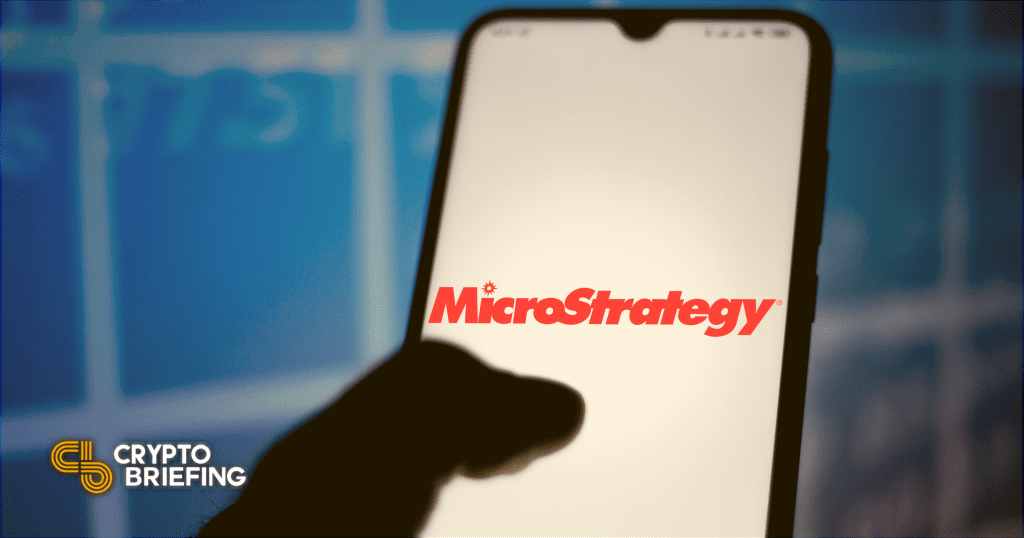 MicroStrategy continues apeing into Bitcoin with another additional purchase of 328 Bitcoin at an average price of $45,710.
World's Largest Bitcoin Holding Company
The recent purchase puts MicroStrategy's Bitcoin count to 90,859 BTC, worth $4.36 billion.
Since September last year, the firm has invested $2.186 billion in Bitcoin using its cash balance and raising debt.
MicroStrategy's CEO Micheal Saylor shared the SEC 8-K filing report, informing the shareholders about their investment decision.
MicroStrategy has purchased an additional ~328 bitcoins for ~$15.0 million in cash at an average price of ~$45,710 per #bitcoin. As of 3/1/2021, we #hodl ~90,859 bitcoins acquired for ~$2.186 billion at an average price of ~$24,063 per bitcoin. $MSTRhttps://t.co/fGH5KacsPI

— Michael Saylor⚡️ (@saylor) March 1, 2021
MicroStrategy's most recent purchase on Feb. 24 of $1.026 billion Bitcoin was at a mean cost of $52,765 per coin.
This year the company has made four Bitcoin purchases—two $10 million buys in January and early February, followed by the billion-dollar purchase from new debt and the company's cash balance, and the lastest $15 million purchase at another dip.
MicroStrategy has the largest Bitcoin treasury of all publicly-listed companies, nearly twice the amount held by Tesla Inc at second place with 48,000 BTC.
The business analytics' firm strategy is apparent: Buy every possible correction in Bitcoin.
MSTR stock index was up 2.57% on a daily scale at press time, trading at $750.
Bitcoin was changing hands at $48,315.
Disclosure: The author held Bitcoin at the time of press.