Nexus Mutual Now Protects Coinbase, Binance Users
DeFi's best-known insurance protocol will now provide "custody cover." The update will protect users from centralized exchange hacks.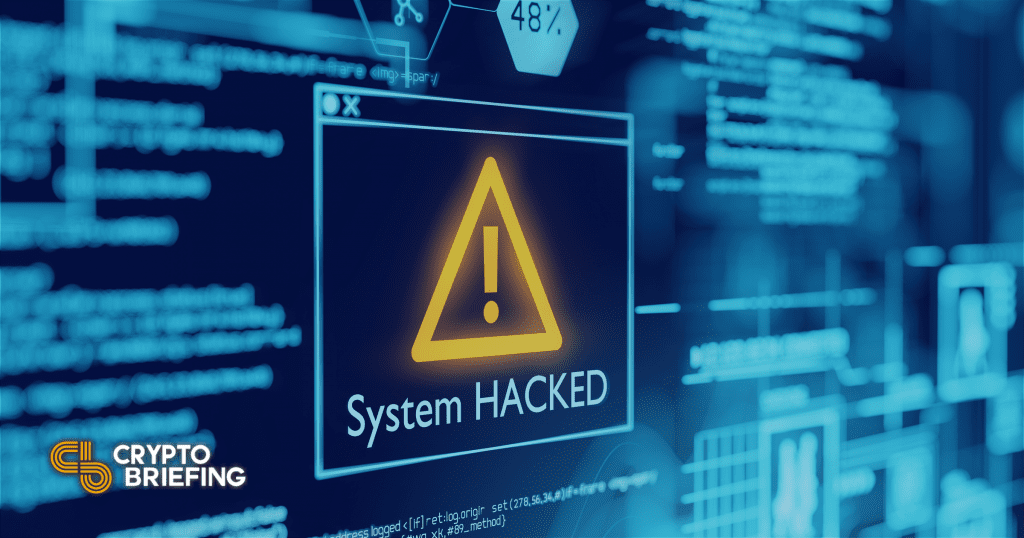 Key Takeaways
Nexus Mutual is now offering cover for users of centralized exchanges.
Users will be able to make a claim if they suffer from loss of funds or halted withdrawals.
The protocol is operating as normal despite founder Hugh Karp's recent $8 million loss in a hack.
Nexus Mutual is now offering centralized exchange cover. The protocol will compensate users who lose 10% of their funds or experience prolonged withdrawal halts.
Nexus Mutual Expands Cover to CeFi
Nexus Mutual, DeFi's most popular insurance protocol, has just added "custody cover."
According to an announcement on the Nexus Mutual blog, the cover "will protect users who put funds into an organization which is responsible for the safekeeping of private keys to cryptocurrency assets."
That includes major exchanges like Coinbase and Binance. The service went live today.
🐢Custody cover is expanding! Staking is now live for: @binance @coinbase @gemini@krakenfx

Stake now👇https://t.co/SAUk4L3JgF

Buy cover 👇https://t.co/q2XBv0w3r8 pic.twitter.com/xAPu5fszAd

— Nexus Mutual 🐢 (@NexusMutual) January 12, 2021
The cover will be applicable for two eventualities: an exchange hack in which the user loses more than 10% of their funds and withdrawals held in limbo for more than 90 days.
Nexus Mutual began as a platform that offered DeFi users cover when using protocols like Compound.
Thanks in no small part to the number of hacks DeFi has seen over the last few years, it's become a pillar of the Ethereum ecosystem, regarded as a safety net for users who want to engage in activities such as yield farming.
Nexus Mutual is commonly referred to as DeFi insurance, though it labels itself as a "cover" provider for legal reasons. Members of the Mutual are responsible for approving or declining claims, and their voting power is calculated according to the proportion of NXM tokens they hold.
When a sufficient number of NXM tokens have been stake against a centralized exchange, users of that exchange will then be able to claim cover.
They can do that by purchasing cover and then making a claim for members of the Mutual to vote on whenever necessary.
DeFi Cover Still a Major Issue
To date, no DeFi protocol has offered comprehensive solutions for CeFi cover. Cover Protocol outlined its plans to offer broad coverage options outside of DeFi towards the end of last year, though this is yet to materialize.
The Cover team ran into issues when Grap Finance hacked the protocol for $4 million in late December before returning the funds. The project then relaunched their token for a third time (internal disputes and a so-called "rug pull" led them to rebrand the token from $SAFE to $SAFE2, then to $COVER).
Nexus Mutual, too, has suffered major problems of its own last month.
The protocol's founder, Hugh Karp, was tricked into sending 370,000 NXM tokens to an attacker who'd created a fake MetaMask extension after gaining remote access to his computer.
Karp unwittingly sent the tokens, worth $8 million at the time, to the attacker.
It led to a dramatic hunt in which Nexus Mutual traced an IP address in Singapore, and the attacker demanded a $2.7 million ransom fee, though no culprit has yet been found.
Karp posted a post-mortem analysis, and the investigation is ongoing.
Still, Nexus Mutual is operating as normal, and funds locked in the protocol were not affected.
With the update for cover on centralized exchanges, it seems that the team is set on growing beyond the niche offering of DeFi protocols.
Disclosure: At the time of writing, the author of this feature owned ETH, WNXM, COVER, COMP, and a number of other cryptocurrencies.