On-Chain Analysts Identify More Whales Are Buying Bitcoin Dip
Leading on-chain analyst points out that whales are scooping BTC at the dip.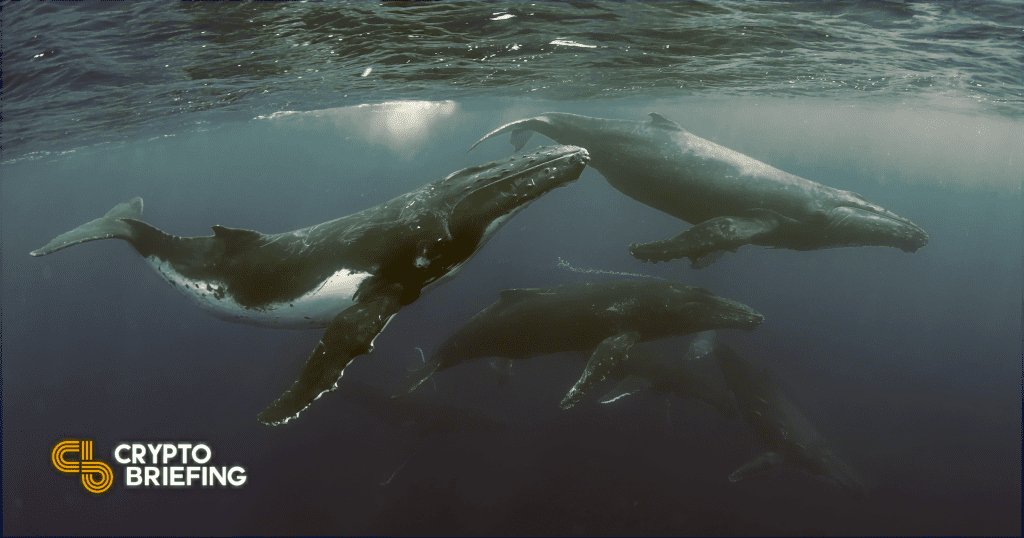 Key Takeaways
Bitcoin price dropped to lows of $31,200, raising concerns around the beginning of a bearish trend.
Data shared by on-chain analyst Willy Woo, however, shows whales scooped up significant amounts of Bitcoin at the dip.
The correction has brought the average Bitcoin spot holder at breakeven price.
Bitcoin is facing another significant correction, threatening a breakdown of $30,000. However, market data shows that today's' BTC dip could mark the local bottom before bull action commences again.
Bitcoin Whales Buying the Dip
Bitcoin's cooldown continues as the leading cryptocurrency dropped 11.8% today, falling to lows of $31,000.
Ethereum's push to all-time highs and multi-trillion dollar stimulus hopes from Biden administration vigoured bullish action in Bitcoin at the beginning of the week, as BTC price moved above $37,800 Monday.
But, bulls seem to have today succumbed to exhaustion.
Ethereum plunged simultaneously with Bitcoin, losing 13.8% from the opening price at $1,375 to lows of $1,180.

Bitcoin transfers data, nonetheless, shows that whales are buying this dip.
Pointed out by Willy Woo, a leading on-chain analyst, the number of Bitcoin addresses with more than 1,000 BTC worth over $300 million spiked today. A similar trend was noted during the last dip as well.
Woo wrote: "I'm seeing more whales coming in on this dip."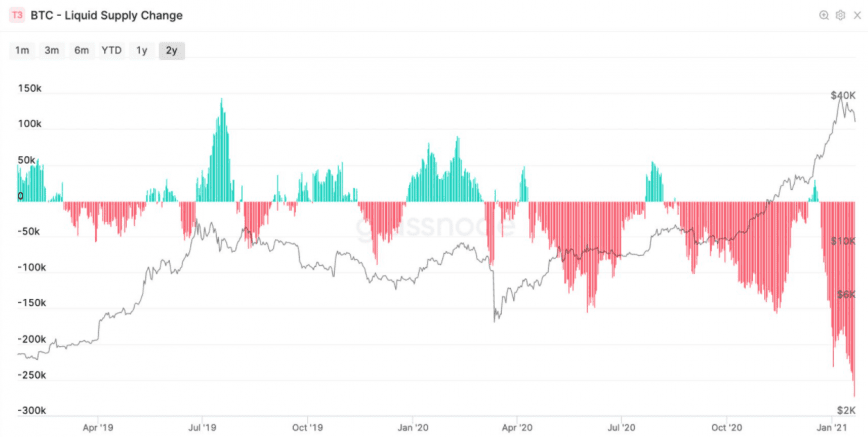 A Decisive Bitcoin Correction
The Spent Output Profit Ratio (SOPR), an on-chain strong hang indicator, has reached the reset level. The metric measures the BTC price ratio at the time of withdrawal from wallets to its price while adding or depositing.
The ratio pivots around 1, which indicates that the average Bitcoin holder has reached their breakeven price. The SOPR ratio suggests that the level is around $30,000. In a bull trend, the metric bounces above this pivot as investors refuse to sell at a loss.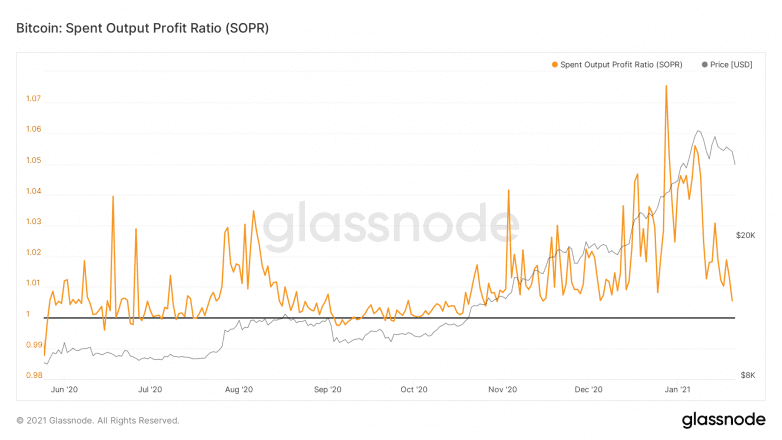 Price corrections are inevitable, or rather necessary, in an overheated market. Moreover, corrections are characteristic of long-term Bitcoin bull markets; while the net result has been to the upside.
In the last 12 hours, Bitcoin long orders worth $440 million have been liquidated. Usually, when many traders hold overleveraged positions, BTC liquidations run over $1 billion. There is a possibility that the markets could see further downturn to target liquidations below $30,000.
The previous lows of $30,150 and $27,600 will act as support for bulls.
Disclosure: The author held Bitcoin at the time of publication.