Playing Crypto Games for a Living Is More Than Just a Meme
Playing crypto games to earn a living and how COVID led people to try something new.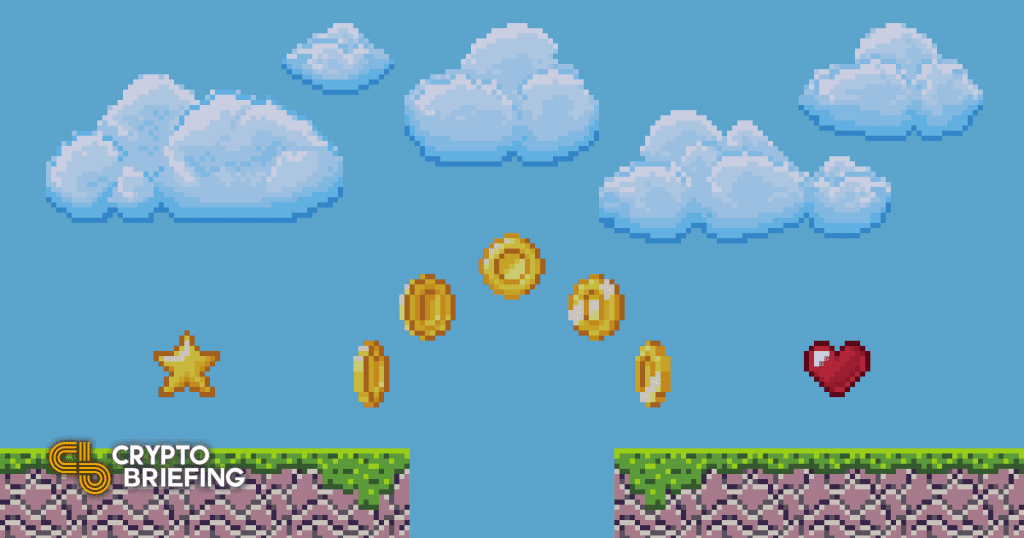 Key Takeaways
Pro gaming has long been a unique income source for many around the world.
This same trend is unfolding in various blockchain-based games like Axie Infinity and Decentraland.
With gamers making a sustainable living in the metaverse, VCs are keeping a close eye.
While games such as World of Warcraft originally blurred the line between in-game economy and real money, games on the blockchain take this to the next level.
And for many, this innovation is earning them a real living.
Play Games, Get Rich
The rise of competitive gaming has led to a new wave of professional gamers who earn a comfortable living from online tournaments and a loyal fan base. The phenomenon has been ongoing, but amidst global lockdowns, the "play-to-earn" trend has enjoyed even more traction.
Crypto-based games are no different, says co-founder of Yield Guild Games, Gabby Dizon. He said:
"At its core, YGG is a community of play-to-earn gamers. So you could think of it as a World of Warcraft guild, for example, but we operate across several games, and we also invest in yield-generating NFTs within those games and lend our in-game assets out to our player base."
Users log into the guild's discord group every day, play games, earn rewards, and exchange those for real money on platforms such as Uniswap. The most popular game is called Axie Infinity and features battles between the small Pokémon-esque creatures called "Axies."
Unlike traditional gaming, Axies are blockchain-based and unique. Just as Bitcoin ushered in scarce digital value, non-fungible tokens (NFTs) on the Ethereum blockchain add value to art, music, and gaming.
The battles pit different Axies against one another. Each creature comes with its own strengths and weaknesses that each player must be aware of to win.
Registering to Axie Infinity is free, but to play the game, users will need at least three Axies.
The creatures are not cheap, ranging from around $100 on Axie Infinity's marketplace to the most expensive Axie ever at over $500,000. Still, users can quickly earn the initial investments back through regular gameplay.
"Axie Infinity players can earn by battling, breeding, and trading NFT creatures called Axies. When you win an Axie battle, the reward is an in-game token called Small Love Potion or SLP for short. SLP is an important in-game token because it is required if you want to breed Axies. But if players are not in the business of breeding Axies, they can sell their SLP via a liquidity pool on a decentralized exchange such as Uniswap. Axie breeders buy the SLP so that they can breed more Axies to sell to other players," explains Dizon.
A small love potion is worth around $0.06 at press time, and players can expect to win roughly ten of these when they win a game against another player. And in some parts of the world, enough wins is plenty to make a living.
Axie Infinity has become such an important social phenomenon in the Philippines. In the country where YGG started, there are now local solutions for buyers and sellers to exchange without Uniswap.
Through an organization like YGG, gamers can easily start playing by being loaned three Axies. In time, they return the original loan and then start earning money by selling in-game items.
The combat in Axie Infinity is not all there is to the game. One of the most fascinating sides of Axie Infinity is not the combat but the breeding system of the Axies. Each Axie is stored in the Ethereum wallet of its owner. Provided the player holds enough small love potions, different Axies can breed together to create new ones.
These new Axies can be selected based on their combat skills, hence why certain Axies fetch incredible prices.
NFT Gaming: More Than a Trend
Axie Infinity is not the only game on the blockchain, though.
Players and investors have different options when it comes to investing that each come with their own advantages. One option is to invest in land in a certain game and develop it to create yield. Plots of land in popular virtual worlds or "metaverses" such as Decentraland can be bought and sold and developed to create profit.
Decentraland will soon host a virtual music festival for which users can already buy tickets on the blockchain.
Recently, YGG raised $1.3 million from VC firms such as Delphi Digital to continue investing in the games they love. They will use the fund to purchase various NFTs representing plots of virtual land and game assets. YGG not only wants to continue investing in Axie Infinity but also positions itself to be a mainstay in all games and metaverses on the blockchain.
"We intend to develop this land and build on it, and then, the revenue generated and the profit earned from those investments will be shared with our guild. The vision is to create the largest virtual world economy by onboarding millions of players to the metaverse while taking yield-generating stakes and optimizing our investments into significant assets within virtual world economies. Our guild already spans several different games and we're giving opportunities for players to make a living doing what they love," said Dizon.
The best-ranked players each season get a share of AXS, the native token of Axie Infinity. This token has a total market cap of almost $300 million, according to CoinGecko, so the rewards for the very best players are substantial.
The Future of NFTs
Since 2003, pro-gamers of Starcraft have been organized in teams and made gaming their day jobs. These were only a very select few players though, Axie Infinity flips that earning model on its head. The top players can earn large sums, but any regular user can make $20 a day farming the small love potions. The money earned while playing Axie Infinity is much more equitably distributed too.
While $20 a day might not be substantial in the U.S., in the Philippines, where median income was $277/month in 2018, this can represent more than double this average salary. In the places hard-hit by Covid, this can be a life-saving solution. Dizon said:
"Particularly for players in emerging economies, where job opportunities are limited and government relief following the COVID-19 lockdowns has been limited, the play-to-earn movement is changing lives for the better to deliver economic empowerment in its truest form and allow people to take control of their own financial potential. We're already seeing this happen in places like the Philippines, Indonesia, and Venezuela, and I expect the movement will continue to spread rapidly."
NFTs are having a large impact on the internet's business models because now people can monetize their content in a way that was impossible before crypto. Rock bands, painters, performance artists are all releasing NFTs, and the impact for content creators can't be understated.
Gaming is a different beast altogether though, earning money through games is not a new phenomenon, but the play-to-earn model's democratization is unique to blockchain technology.
The real ownership of game assets uniquely allows games' economies to be tied to real-world financial assets with liquid markets. For now, Axie Infinity allows thousands of players to earn a living by playing their game, and collectives like Yield Guild Games are cashing in on this trend. But the universe of blockchain-based games is only getting started.
Imagine playing a quick game on public transport and buying your coffee with the profits. Whether it's Axie Infinity or something else, the NFT revolution is coming to gaming.
Disclaimer: The author held ETH at the time of writing.