Sotheby's Will Take Bitcoin Bids for Diamond Auction
A multi-million dollar diamond is up for auction; BTC and ETH will be accepted.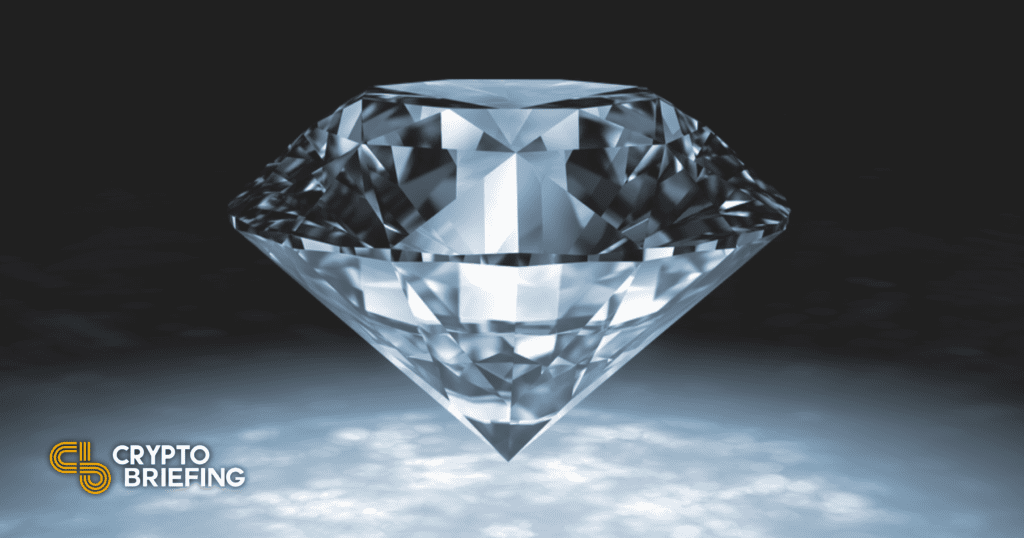 Key Takeaways
Sotheby's is auctioning a diamond valued above $10 million.
The successful bidder will be able to pay in Bitcoin (BTC), Ethereum (ETH), or standard fiat currency.
This is the first time that such a high-value physical item has been sold by an auction house for cryptocurrency.
Sotheby's, one of the largest auction houses in the world, is planning to accept crypto bids for an upcoming diamond auction.
Sotheby's Will Auction a $10 Million Diamond
According to Reuters, Sotheby's will auction a 101.38-carat pear-shaped flawless diamond called "The Key 10138."
The diamond is a high-value item; only two other comparable diamonds have come to auction. Sotheby's estimates that the diamond will attract bids of $10 million to $15 million.
The successful bidder can make their purchase with Bitcoin (BTC), Ethereum (ETH), or standard fiat currency.
These payment options make the auction the first of its kind. According to Sotheby's, "no other physical object of such high value" has been paid for with cryptocurrency to date.
Sotheby's Asia chairman Patti Wong called the decision a "symbolic moment," noting that diamonds, an ancient store of value, can now be bought with the crypto, the world's "newest universal currency."
Auction Houses and NFTs
Though this is the first time Sotheby's has accepted cryptocurrency for a regular auction, the auction house has been involved in sale of non-fungible tokens (NFTs) or cryptocollectibles in the past.
In March, Sotheby's coordinated an NFT sale for a work by the digital artist Pak. The auction house then sold a Banksy artwork in May; it accepted payments in Bitcoin and Ethereum at the time.
More recently, Sotheby's announced plans to auction an NFT based on Tim Berners-Lee's World Wide Web source code.
Competing auction house Christie's also executed a sale for Beeple's "Everydays: The First 5000 Days" in March. That item was sold for $69 million. Though that item was considerably more value than today's diamond, it is a digital object rather than a physical one.
Finally, both auction houses have auctioned pixel art NFTs called "CryptoPunks" from a series that originated in 2017.
The success of these sales makes it likely that the trend will continue in the future for digital and physical items alike.
Disclaimer: At the time of writing this author held less than $75 of Bitcoin, Ethereum, and altcoins.

Correction: A previous version of this article suggested that Banksy's "Love Is in the Air" was sold as an NFT; in fact, it was a physical piece of art sold for cryptocurrency.