Stellar Seeks To Attract New Partners And Developers
Stellar Partnerships Head Explores Latest XLM Developments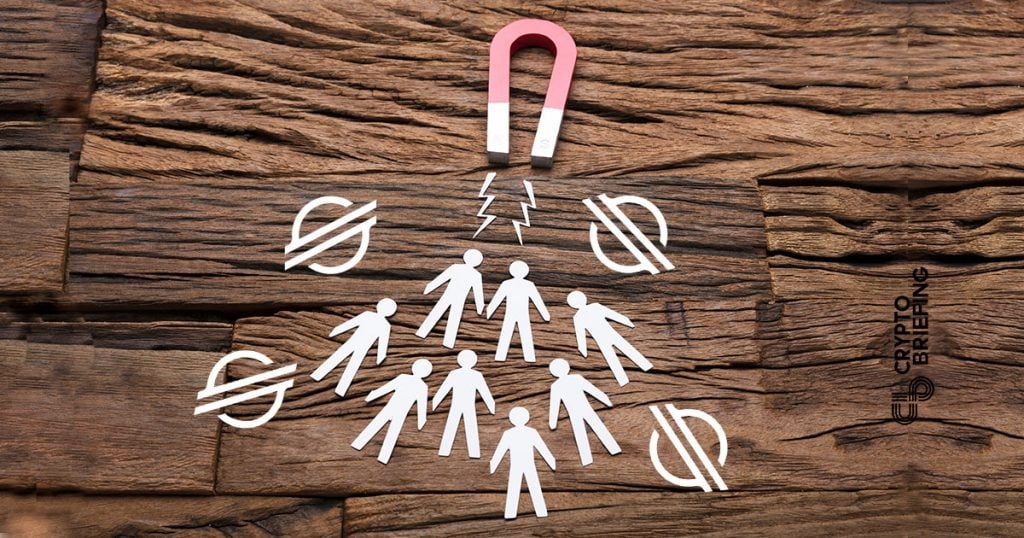 Stellar has had a busy year so far. The blockchain project has established several new partnerships, suffered a troubling network outage and is soon expected to roll out a new developer-focused website.
Crypto Briefing recently had the opportunity to sit down with Lisa Nestor, Head of Partnerships at the Stellar Development Foundation, to discuss some of these topics in more detail.
---
On Stellar Partnerships
What does a Head of Partnerships at Stellar actually do? According to Ms. Nestor, much of her job entails finding companies that align with the Stellar strategy, and receiving those interested in working with Stellar to bring them on board. It also involves helping projects already on the platform to scale their activities, such as Token.io (which partnered with Tandem Bank earlier this year) or Satoshi Pay.
One of these partners is Wirex, a UK-based company providing payment cards for spending crypto. Wirex has been making waves in the Stellar ecosystem, launching 26 new stablecoins on the platform. The company recently launched an IEO on the OKEx Jumpstart program.
Ms. Nestor has also been a key participant in the Stellar partnership with IBM's World Wire. However, given the Stellar focus on financial inclusion, she emphasized the importance of onboarding localized payment on- and off-ramps for Stellar:
---
Stellar Goes Dark
As Crypto Briefing reported, the Stellar network temporarily halted for a couple of hours in May of this year. Although it didn't have any impact on the XLM price, it did prompt some internal reflections from the Stellar.org team on how to ensure that the network doesn't suffer similar outages in future.
Nestor attributes the issue to growing pains, noting that the Stellar network has grown from 9,000 accounts in 2016, to 250,000 in 2018 and now already 3.9 million in 2019.
"We've also seen as part of that a lot of new validators being added to the network, which is awesome," she added. "But what happened was that there was this new growth of validators and those validators started creating quorums, with other validators that perhaps weren't quite mature enough to have a lot of dependency on."
The foundation is now working with a full team in-house, which is reaching out to validators and educating them on best case standards. The idea is to make it easier to understand when a validator is doing a good job or otherwise. With so many new validators joining the network, it's also vital to educate them about the importance of reputation and history, in order for them to find other high-quality validators to include in their quorums.
---
On Building the Developer Community
Stellar is working on more initiatives and documentation to support developers, including the launch of the Stellar Clusters community meetups last year. Nestor discussed the developer shops located around the globe, and what Stellar is doing to support them in their critical role of expanding the ecosystem.
This is an evolving topic in Stellar. At present, the small team size means the SDF doesn't have the infrastructure to address developers effectively. However, Nestor said, in order to become a truly open-source, dynamic ecosystem, it's important to have activities on the network that aren't initiated by the Foundation. "[W]hat we want is a successful network that can run without us," she said.
But that doesn't mean developers aren't a priority. Ms. Nestor confirmed that Stellar is launching a new website over the next few weeks, which will include a listing of dev shops that do quality work and are able to launch projects on Stellar.
"We want to make sure that those companies are getting visibility when people Google Stellar and are trying to figure out how they connect," she added. "You know, you cannot hire the foundation to do a project for you on Stellar. And so that's why these organizations are vital to the growth of the network."
Based on these developments, the Stellar team has plenty to keep them busy. While some of these frustrations are likely to continue, they are also a promising indicator that Stellar is undergoing rapid growth. This underlines the prediction from last year that Stellar has all the pieces to stand its ground, and is likely here to stay.