World's 6th Largest Bank Is Blocking Bitcoin Transactions
According to a report published by The Times, HSBC has opted to block deposits from digital currency wallets. With DeFi, users have an alternative choice to draconian rules.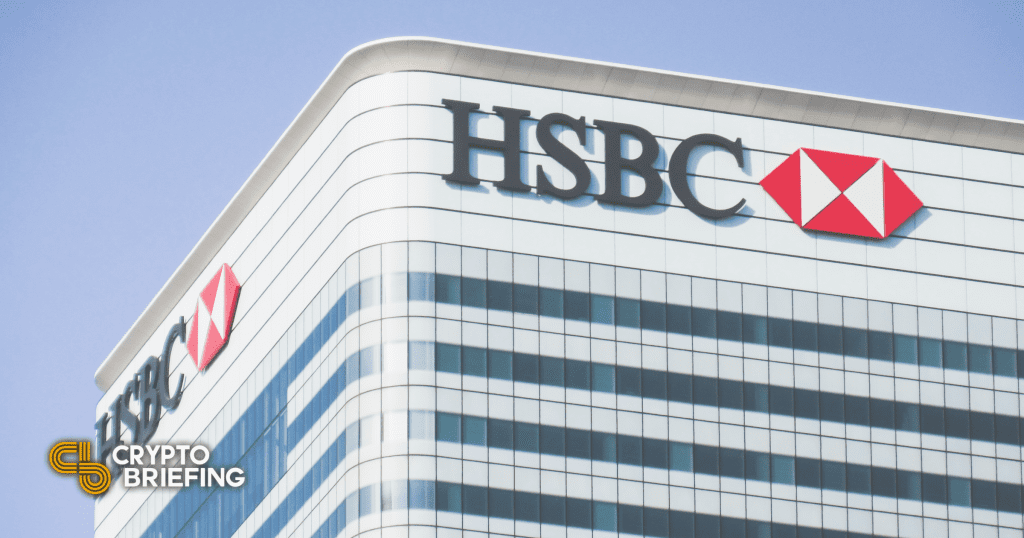 Key Takeaways
HSBC has opted to block customers from banking crypto profits, according to The Times. Other UK banks prevent users from buying cryptocurrencies with credit cards.
The UK is known for its strict stance against crypto.
DeFi could be the solution for fighting against TradFi's extreme measures.
The world's sixth-largest bank, HSBC, is blocking its customers from depositing from crypto wallets. Luckily, DeFi provides an alternative solution.
HSBC Attempting to Quash Crypto
HSBC and other UK banks are taking a tough stance against crypto. According to a report published by The Times on Saturday, HSBC has decided to block cryptocurrency payments. That includes preventing customers from cashing out by depositing from digital wallets.
The bank's stance is not unique: many other UK banks block credit card purchases for digital currencies like Bitcoin.
As leading cryptocurrency exchanges such as Coinbase provide an onramp service for exchanging from fiat money to crypto and back again, cryptocurrency enthusiasts typically rely on them, along with regular banks, for cashing out profits.
But when banks put up resistance as HSBC has done, it is much harder for customers to make use of their gains.
The UK has a famously tough stance on crypto: last year, the Financial Conduct Authority announced a ban on crypto derivatives products (it came into effect on Jan. 6). The FCA has kept a very close eye on the space as the market has grown, most recently advising consumers of the risk of "losing all their money."
DeFi to Overcome TradFi
While one alternative for crypto-inclined HSBC customers is opting for one of the various neo banks that have emerged in recent years, ardent crypto users do have another viable choice for storing their funds: DeFi.
The decentralized finance ecosystem, most of which currently runs on Ethereum, has grown at an astronomical pace over the last year, despite the well-documented risks. The Total Value Locked (TVL) in DeFi is estimated at $20.08 billion according to DeFi Pulse, with protocols like Uniswap and Aave accounting for a large chunk of the sum.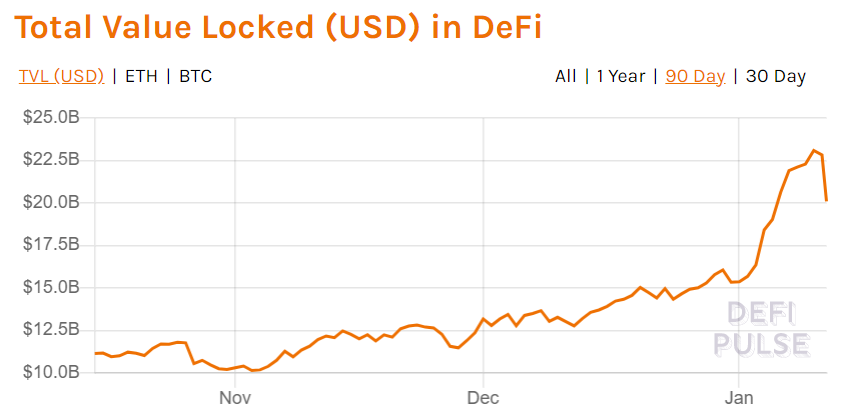 With the growth of decentralized stablecoins such as DAI, DeFi users can cash out profits into a synthetic fiat alternative without depositing to a bank like HSBC. Spending crypto is also possible, thanks to the emergence of crypto banking cards and growing acceptance of the industry.
It's unclear whether other banks will follow HSBC's lead. With the rapid growth of lending protocols and other DeFi infrastructure, crypto's most passionate believers will doubtless be keen to echo a familiar message of recent years: DeFi is growing, and TradFi won't stop it.
Disclosure: At the time of writing, the author of this feature owned ETH, UNI, and AAVE, among several other cryptocurrencies.