Bitcoin Stagnates While Decred and Stellar Rise: What's The Reason?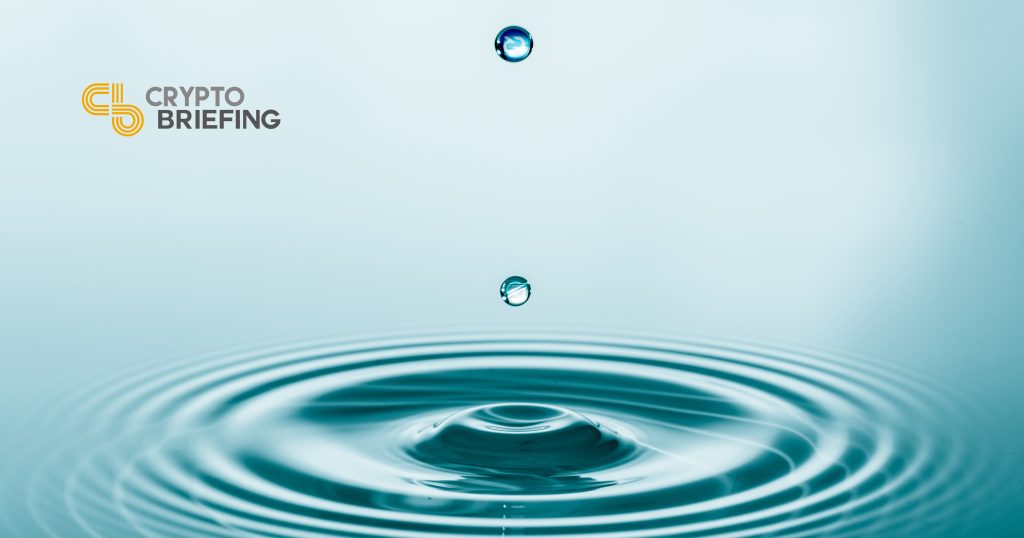 A familiar low volatility picture is characterizing crypto markets today. Bitcoin fell slightly below $9,200, while altcoins follow suit – though with some outliers.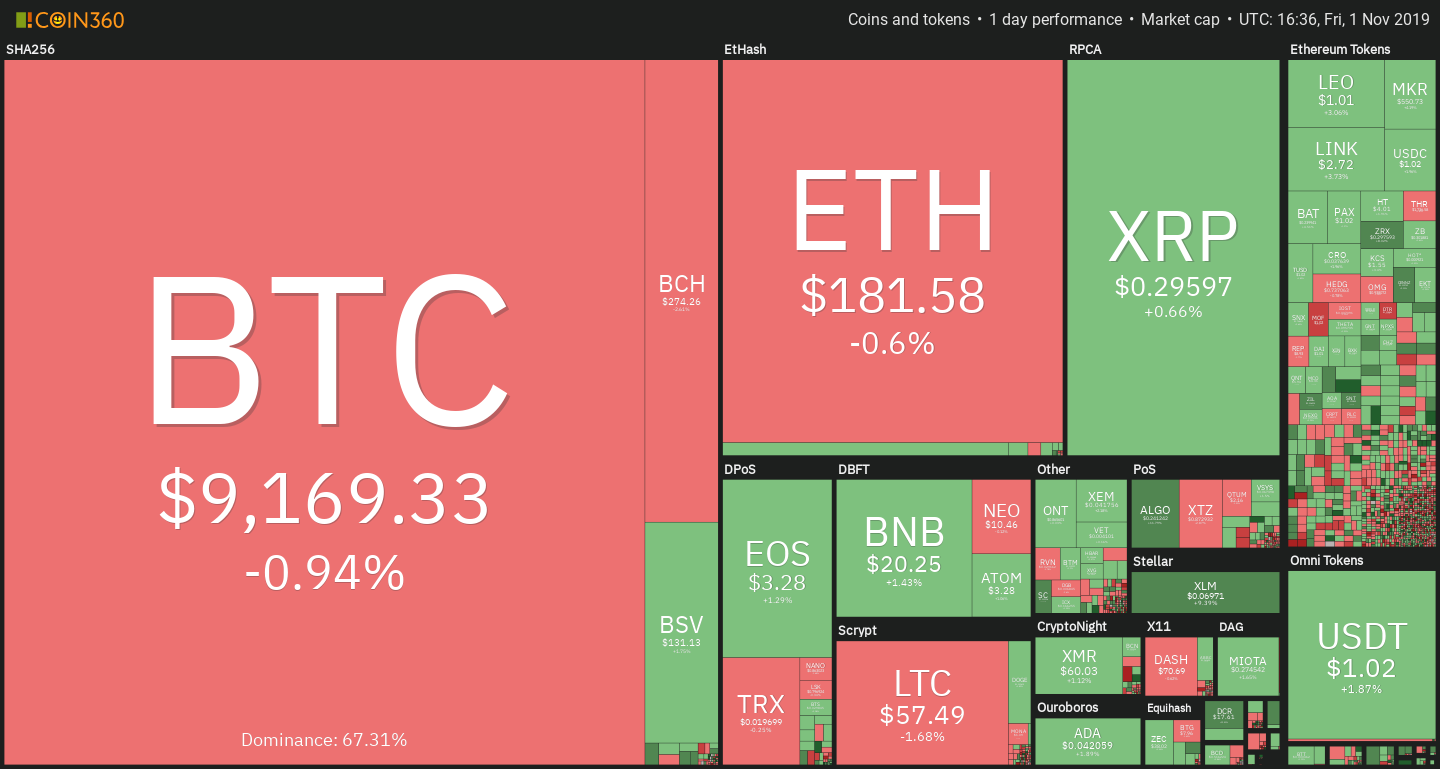 Open Interest has been uncharacteristically high this year
A report by Delphi Digital highlights a significant shift in market attitudes this year.
6/ These were some of the elements that gave birth to the 1 billion OI trend. As you can see below, a selloff ensued each time OI broke above 1 billion. This process repeated throughout the summer and traders certainly began to catch on, leading to less time spent above $1B. pic.twitter.com/ck71lBUJoE

— Delphi Digital (@Delphi_Digital) November 1, 2019
Open Interest, the amount of outstanding futures contracts, has trended very close to $1b throughout the year. The high figure indicated two things according to Delphi: an exhaustion of the bullish trend, and increasing leverage over the spot market.
In fact, volumes have fallen dramatically in the latter part of the year, which increased the share of the futures market in comparison to spot trades.
This could be explained by increased institutional interest. While Delphi highlights that it wasn't necessarily massive, it was certainly stronger than in previous periods, which led to Bitcoin dominance skyrocketing.
This presence could also explain the lower volatility periods: institutions are generally not as trigger-happy on leverage, and are unlikely to be trading on the mostly retail-focused cryptocurrency exchanges we know.
Decred and Stellar rise on project milestones
Both Stellar and Decred are significant outliers today, rising 7% and 9% so far.
XLM's rise can be attributed to the previous release of Protocol 12, an upgrade that removed the 1% yearly XLM inflation, as well as bringing several stability improvements. Technical and sentiment indicators have also been positive for today, as the daily sentiment rose to almost 65%.
Decred on the other hand lacks an immediate fundamental catalyst, with the exception of a visual update to Decred's Politeia voting platform.
https://twitter.com/lukebp_/status/1189219953855082497
But the buzz surrounding the project's new milestone has been picking up lately, as average daily sentiment is on a steady rise.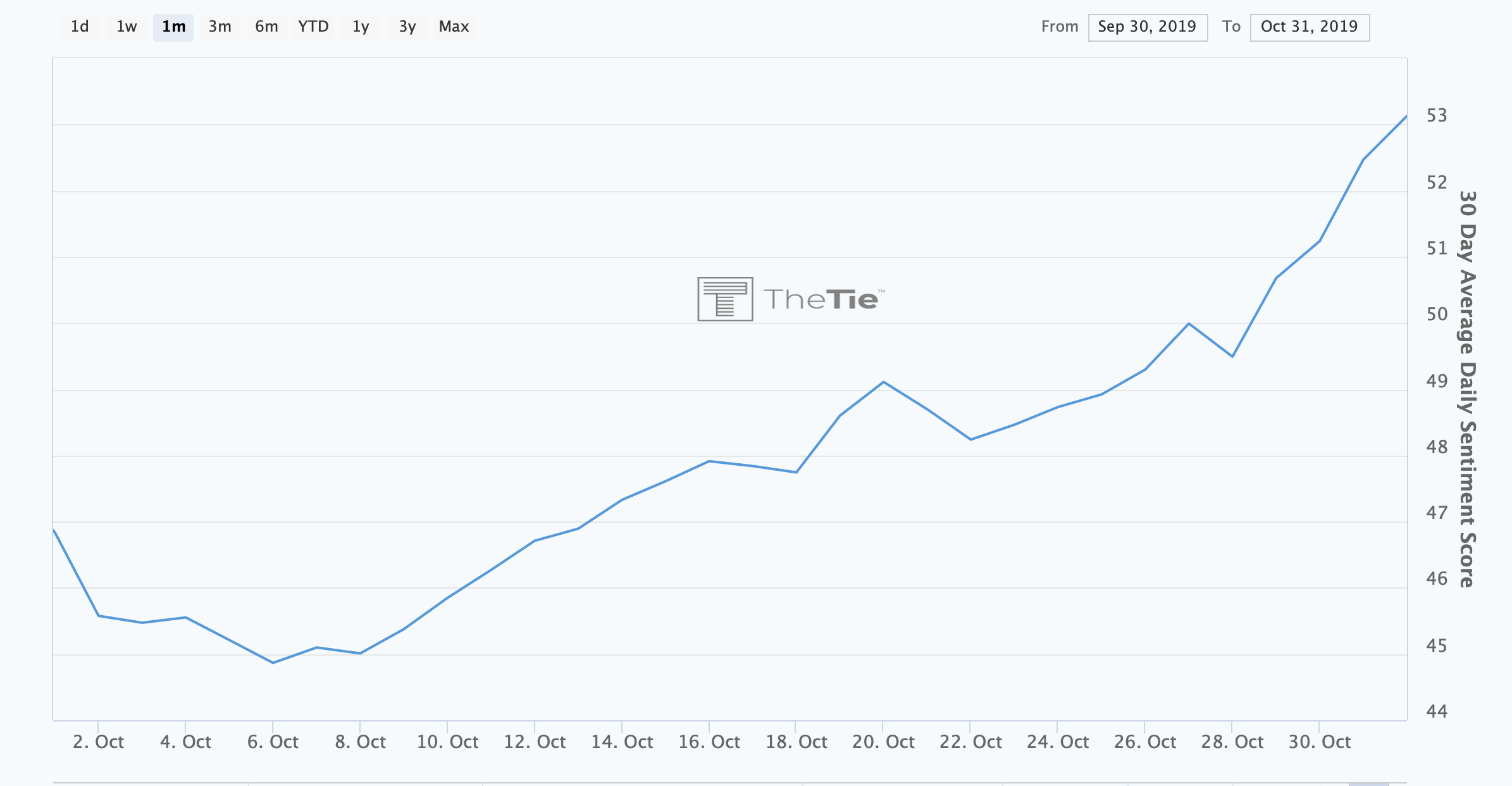 Decred's key distinction with Bitcoin and Ethereum has always been governance. The successful launch of Politeia confirms that the project's focus has been executed correctly, slowly paying off dividends for its holders, at least for now.