Bithumb Targets Early 2019 For Full Decentralized Exchange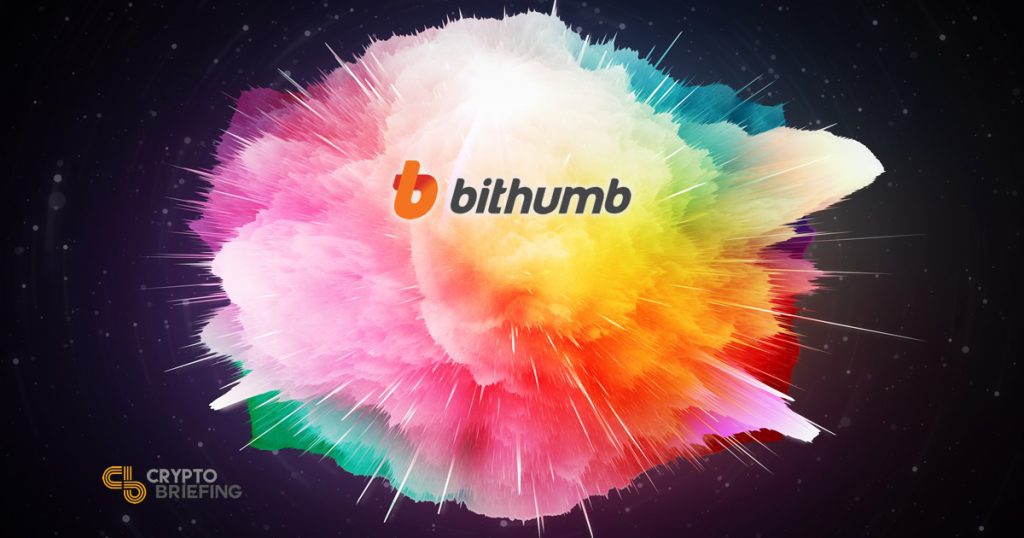 Bithumb has partnered with One Root Network (RNT) and set its sights on a decentralized cryptocurrency exchange (DEX) early next year.
The South Korean exchange is eyeing a full DEX platform that will be based outside South Korea. Bithumb is working with a company that has already deployed a decentralized exchange earlier this year and is one of the few that could meet this ambitious timeline.
Bithumb is constantly in the headlines and a listing tends to have a positive impact on coins. Although the name has credibility on the world stage, most of the users on the platform are Korean. The new launch will attempt to change that and tap into the global cryptocurrency market.
Binance Beat Bithumb to the Punch
Bithumb will follow in Binance's footsteps and launch a fully decentralized exchange by 2019. It's a brave new world for these centralized exchanges, which have made fortunes handling trades. Decentralized exchanges cut out the middleman, but if they're building the system then there must be a way to make money.
A source told Business Korea:
Bithumb is one of the leading global exchanges in terms of transactions but it is true that most of its users are Korean. The latest decision seems to be the company's strategy to compete with other leading exchanges in the global market by opening a decentralized exchange that receives attention in the global market.
Bithumb was higher in the international standings and was the fourth biggest exchange at one point. Now CoinMarketCap has it listed sixth, with a 24-hour trading volume of $338.83 million, less than half the volume of Binance.
Just Korea is a Dangerous Business Plan
The Korean market is buoyant, but it wants a bigger crowd. Its competitors have spread their wings and taken in international customers, especially after China clamped down on the cryptocurrency industry and effectively kicked Binance out.
Big cryptocurrency exchanges don't just rely on domestic business anymore, especially after the clampdown in China wiped out the industry at a stroke. If it can happen there, it can happen anywhere.
It's a smart move to go for the international crowd, although it's hard to predict how well a DEX can work for giants like Bithumb and Binance. It may be little more than an extension of the current service, based in a business-friendly location. In that case, it should do well.
The author is not invested in any digital currencies.