Trading Volume: Bitcoin Moves 7x More Value Than Any Other Coin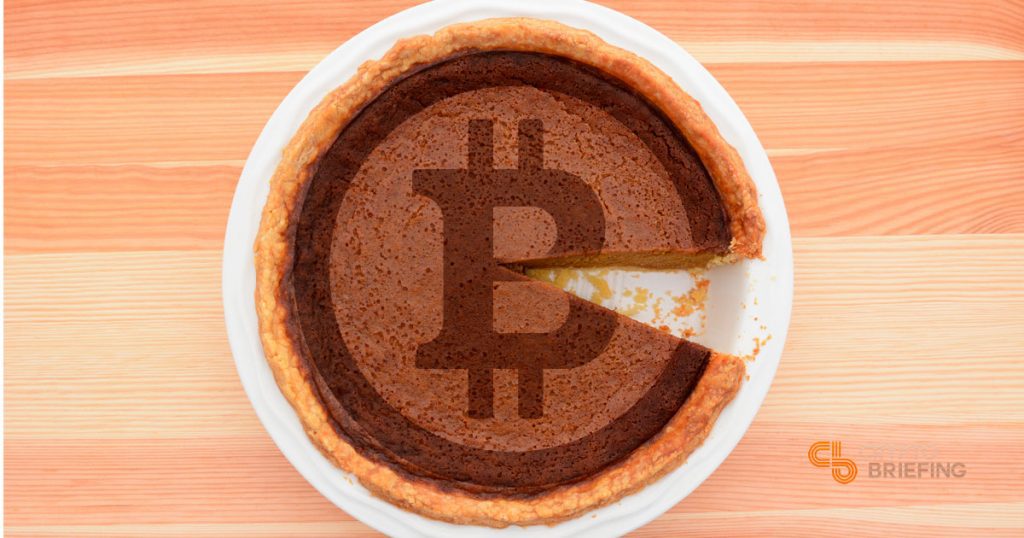 It's been more than ten years since the mining of the genesis block, but Bitcoin (BTC), the original cryptocurrency, remains the most popular coin, at least at the outset of 2019. Altcoins enjoy only a fraction of the usage that BTC gets every day.
Statistics collected by Coin Metrics indicate that the total amount of Bitcoin's trades, averaged out over a thirty-day period, was worth $2.3bn. Bitcoin Cash (BCH) had the second highest volume, with an average daily volume of $309M. Ether (ETH) took third place, with an average of $235M worth of ETH tokens being exchanged on the network in the past 30 days.
The mean average transaction volume among the 13 cryptocurrencies included came in at $216M. The volume of Bitcoin alone – the only one over a billion dollars – was more than 90% larger than the average, at least at the time of writing, and more than seven times greater than the nearest competitor, Bitcoin Cash.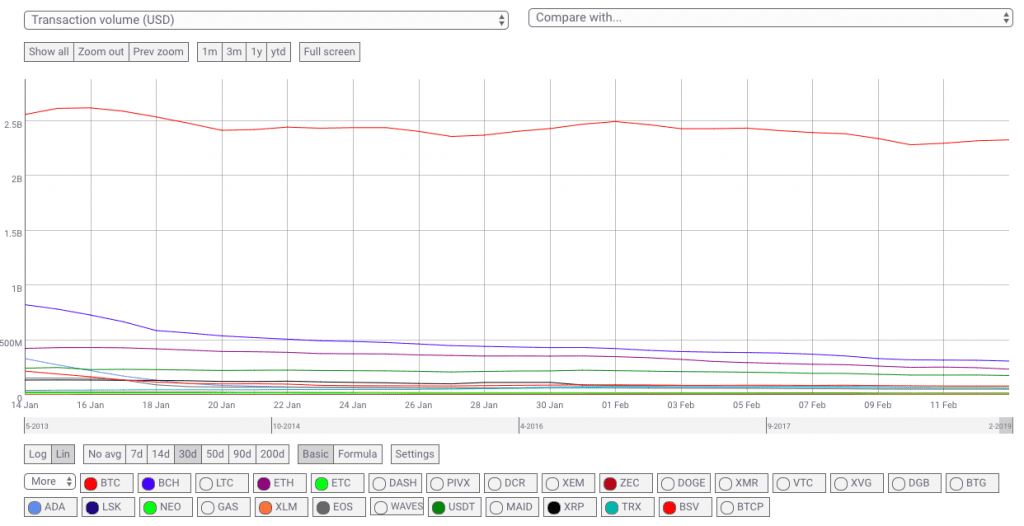 Trading volume is an important metric for real-world use. A high volume indicates a liquid market, which makes it easier for assets, in this case cryptocurrencies, to be bought and sold without significantly changing the market price. Traders can place larger orders in a liquid market without creating too much of a stir.
The cryptocurrency with the lowest transaction volume was platform token Lisk (LSK), at just over $500,000. Settlement and remittance token Stellar Lumens (XLM) wasn't far ahead, at around $550,000. There's then a big gap until NEO, which with a $9.1M was the coin with the third smallest transaction volume.
EOS, Tron (TRX), Cardano (ADA), Litecoin (LTC) and Bitcoin Satoshi Vision (BSV) were all bunched up comparatively close in the $50M – $80M range.
The stablecoin Tether (USDT) had the fourth largest volume, at $177M. Privacy coin Zcash (ZEC) was at around $16M.
---
Trade volume is increasing
Trading volumes on a 24h period surged upwards on all crypto exchanges at the end of last week.
It began Friday at $14.8bn and reached $23bn by 18:00. The surprise spike in prices across the board, which took the total value of the market up to $121bn, has increased trading activity. Trading volumes remained at around the same level for the past six days, at $20bn by press time.
Being on a 30-day average, trading volumes haven't moved anywhere near as much as they would normally do on a day-to-day basis. It's a gradual trend; one that shows Stellar as the worst affected, having seen a significant decline in volume since mid-January.
It may still be in second place, but Bitcoin Cash has seen its 30-day volume more than halve in the past month. Ether has also seen a similar trend, with volumes down from $430M to $230M. In comparison, Bitcoin hasn't moved that much, down by around $200M since mid-January.
Mati Greenspan, senior market analyst at eToro, told Crypto Briefing that Bitcoin's volume is still considerably bigger than other cryptocurrencies. This dominance "shows that bitcoin is still very much the dominant player of the industry," he said.
---
The author is invested in digital assets, including BTC, NEO and ETH which are mentioned in this article.