Can Public Blockchains Deliver On Supply Chain Management?
It's not all about permissioned networks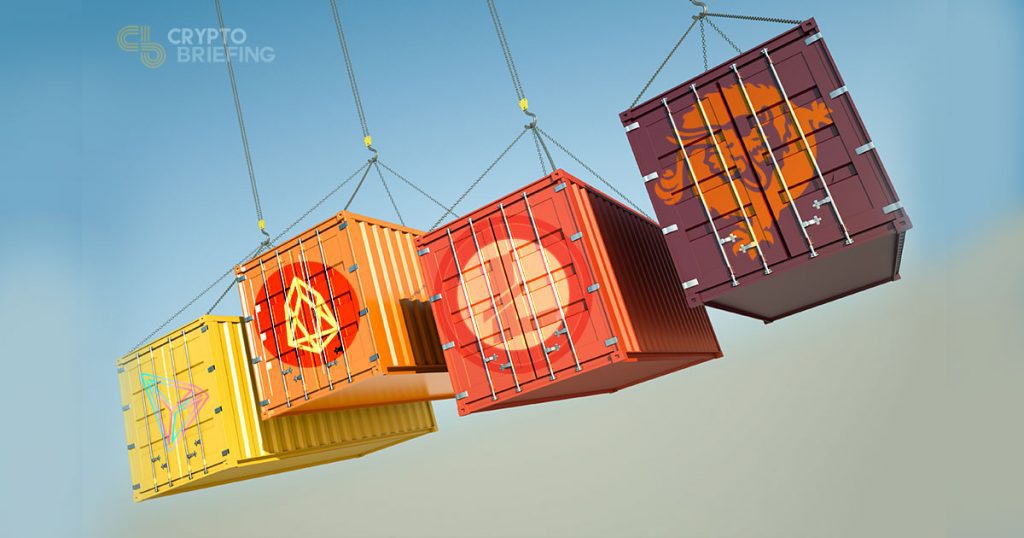 Blockchain technology is very useful for supply chain management. The ability to maintain an immutable ledger and work with IoT sensors provide an effective way to trace real-world products and services. The area is rich with possibilities: every industry has supply chains, from agriculture to electronics to the automotive sector.
Right now, supply chain management is primarily associated with enterprise blockchains, like Hyperledger, Corda, and the enterprise forks of Ethereum. Public blockchains like Bitcoin are rarely associated with supply chain management – although there are a few exceptions, such as VeChain and IOTA.
That trend could change. Many supply chain management projects have recently decided to use public blockchains to achieve their goals. It's still the exception rather than the rule, and some of these projects are quite minor. Nevertheless, it's worth taking a look at what public blockchains have to offer.
---
Litecoin and Morpheus.Network
On August 23rd, Morpheus.Network announced that it will enhance its supply chain platform with Litecoin integration. Currently, Morpheus.Network provides a "middleware" solution, meaning that it allows disconnected systems to communicate and work together. This month, it demonstrated how Litecoin could be added to a shipping workflow in order to provide real-time payments.
It's not clear how far the relationship between Litecoin and Morpheus.Network will roll out. David Schwartz, Project Director of the Litecoin Foundation, contributed to the demo, but the Litecoin Foundation has yet to comment on future plans. Still, Litecoin could provide an important addition to various supply chains that need to support transactions.
---
TRON and Ambrosus Masternodes
Last year, TRON announced a partnership with Ambrosus, a quality assurance platform for food and pharmaceutical supply chains. TRON plans to host and operate several of Ambrosus' masternodes, which store data and provide blockchain consensus. Additionally, Ambrosus plans to allow users to stake TRX tokens and earn the right to operate a node.
At least, that was the plan in February 2018. Ambrosus is still active – in fact, it launched its mainnet and has begun to onboard masternodes over the past several months. However, neither TRON nor Ambrosus have said anything more about whether TRON is still involved in the project. Neither responded to Crypto Briefing's request for comment.
---
EOS and Goldchain
This May, Goldchain announced that it will use the EOS blockchain as the basis of its gold supply chain and trading network. Essentially, Goldchain aims to provide traceability for gold and other precious metals, which it will accomplish with several different technologies. These include tamper-proof IoT sensors, IPFS-based file hosting, and, of course, the EOS blockchain.
Goldchain will rely on several of EOS's features. For one thing, Goldchain plans to tokenize gold on EOS and represent it as a digital asset, which will streamline trading and storage. It is also planning to build a dApp on EOS and support custom third-party smart contracts. Although Goldchain hasn't partnered with EOS, it will rely very heavily on the blockchain in many ways.
---
Bitcoin SV and UNISOT
UNISOT is a Norway-based startup that is building a supply chain platform on Bitcoin SV – the controversial fork that split off from Bitcoin Cash last November. UNISOT chose Bitcoin SV because of its large block size, which is expected to provide provide scalability, efficient transactions, and storage space. However, it's not clear if these benefits will confer greater advantages than other high-throughput chains.
So far, UNISOT has received support from key parts of the Bitcoin SV ecosystem. Calvin Ayre, founder of the CoinGeek mining pool, has invested in the startup, and Craig Wright's nChain is also planning to provide its services to UNISOT. Of course, Bitcoin SV's divisive nature means not everyone is celebrating, but UNISOT does deserve a look.
---
Are Public Blockchains Truly Useful?
It should be noted that the supply chain projects listed above don't rely entirely on blockchain – many projects run their own network as well. However, public blockchains do offer some additional benefits, like the ability to trade tokenized assets without a trusted party.
Enterprise blockchains are still a very popular option. They have a few advantages, such as user permissions and other controls. Plus, their ability to run within a dedicated private network means they don't get bogged down by public activity. These features might allow enterprise chains to maintain their stronghold in the supply chain realm.