JPMorgan Says Stable Bitcoin May Attract Institutions: Report
JPMorgan analysts think Bitcoin's decline in price volatility may lead to a wave of institutional buyers, according to a Bloomberg report.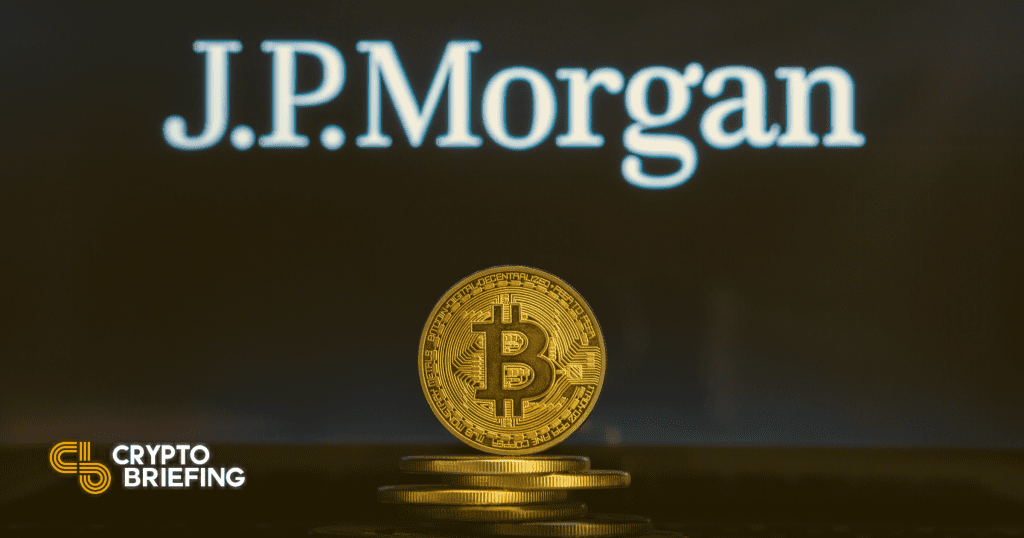 Key Takeaways
JPMorgan told Bloomberg that Bitcoin's recent decline in volatility may act as a catalyst for institutional buyers.
The investment bank noted that Bitcoin's three-month realized volatility has fallen to 86%.
Banking giants Goldman Sachs and Morgan Stanley recently detailed their plans to offer Bitcoin investment products.
A more stable Bitcoin may bring more institutional investors, says JPMorgan.
JPMorgan Forecasts Institutional Catalyst
Bitcoin's falling volatility could attract institutional investors, according to a team of JPMorgan analysts.
Bloomberg published details of a Thursday report in which JPMorgan described Bitcoin's recent stability as a potential catalyst for corporate buyers.
The report noted that Bitcoin's three-month realized volatility had fallen from levels above 90% in February to 86%, while the six-month measure was 73%.
According to JPMorgan, the asset's volatility has increased the perceived risk of investing and dissuaded institutions. They also noted that renewed interest in Bitcoin had affected the gold market. The report pointed out that there have been $7 billion of inflows to Bitcoin funds and $20 billion of outflows from exchange-traded funds tracking gold.
The idea of institutional investors buying into the original crypto has been discussed in the crypto community for years. Signs of mainstream adoption have been clearer than any other period in Bitcoin's history in recent months, with companies like MicroStrategy and Tesla adding the asset to their balance sheets. This week, Morgan Stanley and Goldman Sachs have announced plans to offer their clients Bitcoin exposure. JPMorgan has recently endorsed the asset, too, suggesting that a 1% portfolio allocation in Bitcoin could be an effective hedge.
The heightened attention surrounding Bitcoin comes as the asset's price rally pushes the cryptocurrency market close to a $2 trillion market cap. Bitcoin's run started in earnest when it broke $20,000 on Dec. 16, overtaking JP Morgan in market cap. It's up almost 200% since then, currently trading at $59,212.