MyEtherWallet Launches First-Ever Mobile ETH 2.0 Staking
MyEtherWallet has introduced ETH staking, thanks to an integration of the popular yield-earning service Staked.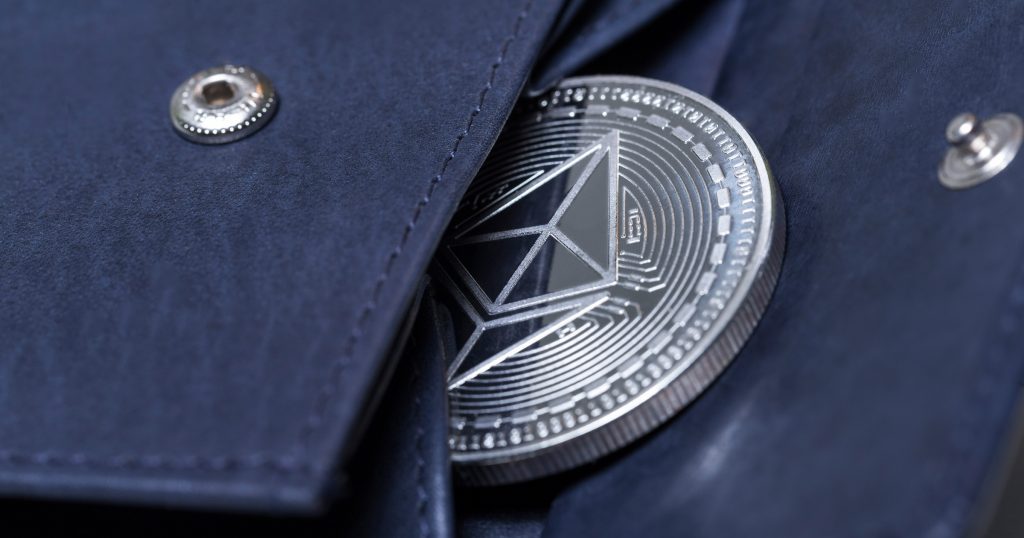 Key Takeaways
MyEtherWallet has integrated Staked to enable ETH holders to earn returns on their assets.
The service will be available through the MyEtherWallet web interface and mobile app. It's the first mobile app enabling ETH staking.
Ethereum 2.0 successfully launched with the deployment of the Beacon Chain last week, giving users a chance to earn interest on their ETH for validating the network.
MyEtherWallet has introduced ETH staking.
The pioneering Ethereum wallet has integrated Staked, a non-custodial service that enables users to stake their crypto assets in exchange for yield.
MyEtherWallet Adds ETH 2.0 Mobile Staking
MyEtherWallet users will be able to stake their ETH holdings in multiples of 32 via the wallet's web interface and mobile app. It's the first mobile service to offer staking. The app is currently available on Android, and the team plans to roll out an iOS version soon.
MyEtherWallet's founder and CEO Kosala Hemachandra spoke to Crypto Briefing about the partnership and mobile integration:
"Once the launch of Eth2 Beacon Chain became imminent, we knew that we wanted to create an intuitive process that could be done directly from the phone, and we found a great partner in Staked."
Hemachandra founded MyEtherWallet alongside Taylor Monahan in 2015. The wallet became a critical component to the Ethereum ecosystem during the blockchain's early history, providing users a way to interact with the network through an easy-to-use interface.
The integration of staking aims to simplify a process that has occasionally been described as challenging for less experienced Ethereum users. Hemachandra says that navigating MyEtherWallet's staking interface can take "less than five minutes," though earning rewards may take longer. That's because the Beacon Chain can only add 900 new validators daily as a security measure, something that's caused a slight backlog given the recent demand for staking.
Staked has also shown enthusiasm for the integration. The company's CEO Tim Ogilive referred to MyEtherWallet's standing as one of the first Ethereum wallets, as well as the recent Ethereum 2.0 upgrade:
"MyEtherWallet is rightly regarded as one of the original Ethereum wallets and it is only fitting that MyEtherWallet users can now take advantage of our staking infrastructure to participate in Ethereum's major upgrade."
Staked is a service that enables crypto investors to earn yield for staking their assets without claiming their holdings. It runs staking infrastructure for assets like ETH, SNX, and DOT, and it's supported by big industry hitters, including Pantera Capital, Winklevoss Capital, and ConsenSys.
Staking is available through MyEtherWallet now. Users can already deposit 32 (or multiples of 32) ETH to earn returns. These holdings will remain locked until ETH 2.0 transfers are enabled—that's expected sometime in the next couple of years.
Safely Staking $19,000
One of the discussion points for ETH 2.0 has surrounded the 32 ETH limit required to participate in staking.
Given that 32 ETH costs around $19,000 today, several services such as RocketPool are working on solutions to allow users with fewer than 32 ETH to participate. Hemachandra confirmed that MyEtherWallet is "looking at offering the option for pooled staking in the future," though no date is fixed.
Ethereum staking finally began last week with the successful deployment of the network's Beacon Chain. That marked the beginning of Ethereum 2.0, otherwise known as Serenity. The upgrade will roll out over several years, eventually introducing sharding to improve the blockchain's scalability.
To date, over 1.2 million ETH has been deposited for staking.
Disclaimer: The writer of this feature owns ETH among a number of other cryptocurrencies.