Portfolio Got You Down? These Five Places Still Have 2017 Prices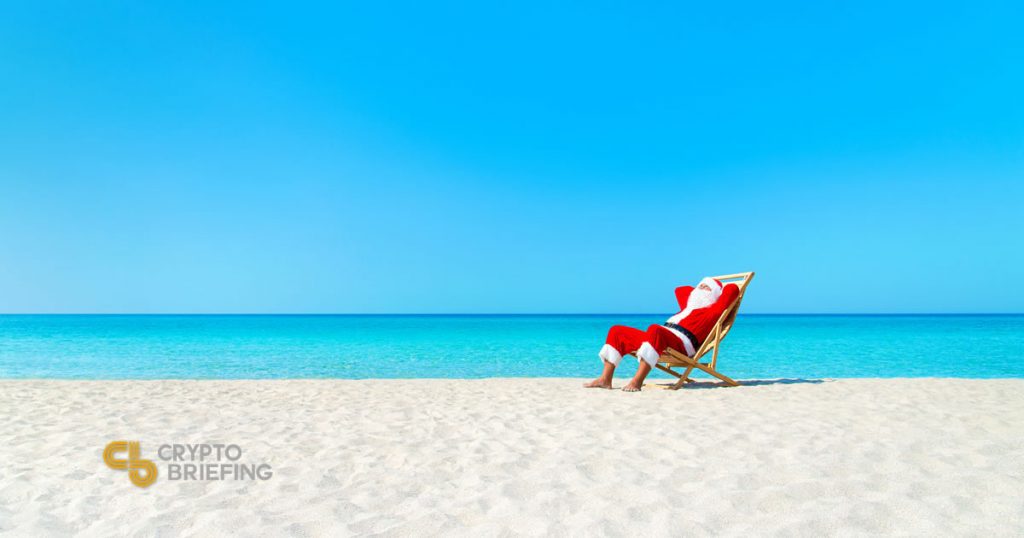 Crypto is having a fire sale, but don't let prices get you down. Sure, market capitalization hasn't been this low since November, but that's no reason to stop celebrating. In some parts of the world, Bitcoin is still trading at Christmas prices.
If you've got bitcoins to sell, and a lot of frequent flyer miles, here are a few places where you can still party like it's 2017.
---
Venezuela:
The República Bolivariana has fallen on even harder times than crypto hodlers, and the national fiat currency, the Bolivar fuerte, is falling faster than Nano after BitGrail. Efforts to revive the economy with an oil-backed cryptocurrency—which locals cannot buy and which cannot be traded for oil—were, shockingly, unsuccessful.
While the "Maduro Diet" sounds a lot less appetizing than the "Kimchi premium," it does mean that your bitcoin is worth a few good meals. Traders in Caracas are willing to pay 29.8 trillion Bolivars for one BTC, which—at black-market rates—is worth about 143,978.70 USD. If you sell for Bolivars, you'll want to finish your shopping quickly—at a million percent inflation, you've got about a week to spend them.
Iran:
After a brief reprieve, the Islamic Republic is once again tightening its belt for what could become another four years of financial isolation. The last time this happened, sanctions caused the currency to collapse and set gold and silver surging.
This time they have some warning, and as the Wall Street Journal reports, ordinary Iranians are once again hoarding gold and silver. Tech savvy Iranians are also turning to Bitcoin and Ethereum.
At present, crypto exchanges are currently blocked in Iran, but we found traders on localbitcoins.com willing to pay 478971752.11 rials. That's about 9,793.72 USD—more than 50% higher than Coinbase.
South Korea:
Thanks to the diplomatic prowess of Ambassador Rodman, markets in the Korean Peninsula are still looking up. South Korea is one the world's largest cryptocurrency markets, and due to a combination of capital controls, financial regulations, and lack of other investment options, few traders have been able to profitably arbitrage Korea's higher prices.
Although the Kimchi premium is not quite as extravagant as it used to be, you can still sell your bitcoins there at a generous markup. At the time of writing, Bitcoin traded on Bithumb, South Korea's leading exchange, at $7,500—about 17% higher than worldwide prices.
Zimbabwe:
The country may have survived the worst of its inflation crisis, but it's not easy to push-start a national economy. We've previously reported on cryptocurrency's efforts to enter the Zimbabwean market, as well as Golix, the African crypto exchange which introduced Zimbabwe's first crypto ATM.
The good news for Hodlers is that you can sell your bitcoins at a decent upmark—at least in theory. Bitcoin bids on Golix range from nine to 11 thousand USD. The bad news? It's not exactly a liquid market:

FCoin Exchange
The latest entrant in the sketchy exchange contest is back, and now they've got another to-good-to-be-true offer that makes Trans-fee mining look reasonable. According to Coinmarketcap, Bitcoin is trading on the exchange for the equivalent of a whopping $16,040.
There's only one catch: they pay you in Fcoin tokens.
---
The Cheapest Coins in The World
We've covered the most expensive crypto markets. What about the cheapest?
Thanks to arbitrage, the most liquid markets also offer the lowest prices. Binance, Bitfinex, OKEx, Huobi and Coinbase all offer nearly identical prices, thanks to the numerous trading bots which shuffle coins around in search of better sales. The main exceptions are low-volume exchanges or trading pairs, for which the trouble of withdrawing or KYC make the arbitrage opportunity too small to make a profit.
---
Between those cheap pairings, and the high-priced markets discussed earlier, that should be enough for a healthy arbitrage opportunity between the most expensive markets and the least.
If you do manage to make a profit, do let us know…as soon as we get back. We're just taking a little plane trip somewhere tropical. Be back in a couple of days.
The author has investments in Bitcoin and Ethereum.