SEC Shuts Down Unikrn For Its $31M 2017 ICO, Commissioner Hester Peirce Dissents
The SEC is ramping up enforcement action against unregistered securities offerings conducted through ICOs.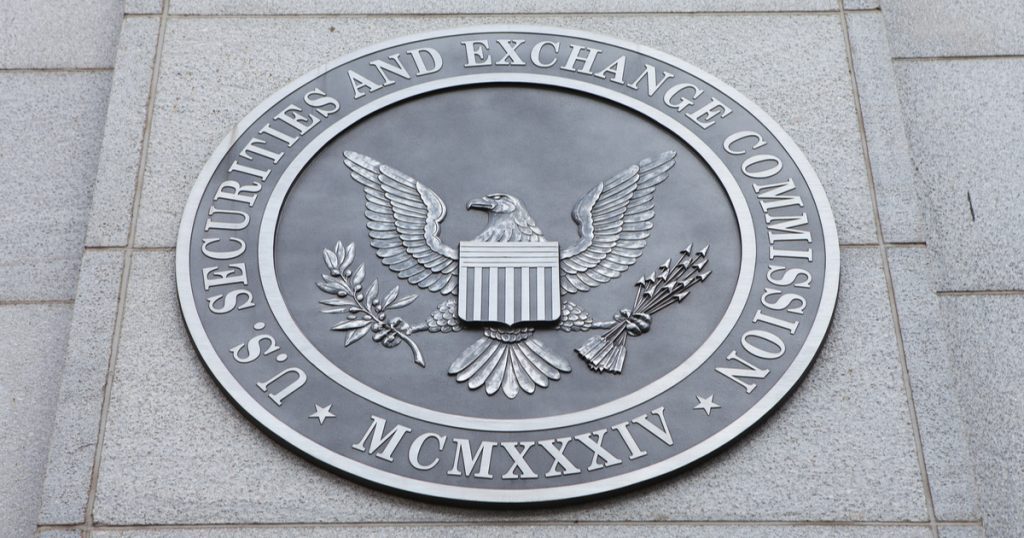 Key Takeaways
The Securities Exchange Commission is effectively shutting down Unikrn for its $31.4 million ICO conducted in 2017.
Pro-cryptocurrency Commissioner Hester Peirce objected to the enforcement action, saying that it may set a precedent that would stifle future innovation.
Unikrn will serve as an example to other ICOs that the SEC is serious about securities registration requirements and will continue to ramp up enforcement.
The SEC ordered that Unikrn payout "substantially all of the company's assets" to investors, disable its token, and request that UnikoinGold is delisted from exchanges in connection with its 2017 ICO.
Unikrn Shut Down by the SEC
Between June and October 2017, Unikrn raised $31.4 million through its UnikoinGold (UKG) initial coin offering to fund a crypto-enabled eSports betting platform. Before that, Seattle-based Unikrn raised $10 million in its Series A and Seed rounds from Ashton Kutcher, Mark Cuban, Shari Redston, Elisabeth Murdoch, and others.
Unikrn promised investors that it would try to get UKG listed on exchanges and increase demand for its token through its yet-developed betting platform, according to the SEC. The Commission found that UnikoinGold constituted a security and an investment contract, but the company failed to register the offering or qualify for an exemption.
Unikrn agreed to settle the charges by paying a $6.1 million penalty, "substantially all of the company's assets," to be distributed to investors through a "Fair Fund." The company also agreed to disable the UKG token and request the removal of the cryptocurrency from all crypto exchanges. "The Commission is effectively forcing the company to cease operations because of an allegedly improper offering of supposed securities," said SEC Commissioner Hester Peirce.
In addition to the action from the SEC, the Washington State Department of Financial Institution is conducting an ongoing investigation involving Unikrn and is currently in settlement negotiations to resolve the matter, according to Bill Beatty, Securities Administrator at the Washington DFI.
According to blockchain attorney Jorge Pesok of Crowell & Morning LLP, the SEC indicated that Unikrn incorrectly filed a Form D for its pre-sale, which was not entitled to an exemption from registration under SEC Rule 506(c) of Regulation D. Presumably, the SEC relied on its theory⁠—developed in its recent case against Telegram⁠—that SAFT investors are statutory underwriters. Therefore SAFTs are not entitled to the exemption from registration in Rule 506(c).
"This resolution allows us to return substantially all of Unikrn's assets to already-harmed investors and includes measures to prevent future sales to retail investors, including the disabling of the tokens," said Chief of SEC Enforcement Division's Cyber Unit Kristina Littman.
While in the minority, pro-Bitcoin Commissioner Peirce disagreed with the enforcement action and its consequences on innovation in the cryptocurrency industry:
"Entrepreneurs may be forced to choose between unpalatable options: expending their limited capital on costly legal consultation and compliance or forgoing their pursuit of innovation due to fear of becoming subject to an enforcement action. A regulatory safe harbor could resolve this unhappy dilemma."
Commissioner Peirce proposes that a regulatory safe harbor would serve the SEC and investors' interests by allowing developers to experiment within a three-year regulatory window.
"Although some may not see the loss of the benefits of innovation as large in this specific instance, posterity will feel the cumulative loss to society of innovation forgone because of such actions. Indeed, we will never know the full magnitude of such losses because some would-be entrepreneurs, having seen one too many Unikrns, may decide it wiser to shelve their most transformative ideas," Peirce concluded.
Crypto Briefing reached out to Unikrn CEO Rahul Sood and investor Mark Cuban and has yet to receive comment on the order.
Enforcement Action Against Other ICOs
EOS and Sia settled with the SEC in 2019, and Enigma settled this year. All three companies were allowed to continue operating after paying a fine.
Two other companies faced much harsher penalties. The SEC forced Telegram to return $1.7 billion for its 2018 TON token offering and was effectively forced to shut down its blockchain project. Another 2017 ICO, BitClave, was ordered to return the $25 million it raised from investors and pay a fine of $3.8 million and closed its doors after the settlement.
According to Jesse Proudman, CEO of Seattle-based crypto hedge fund Strix Leviathan:
"2017 was the year of the ICO boom and legal teams rushed to provide hasty guidance on how to conduct an ICO without issuing unregistered securities. Unfortunately for many, that guidance is proving to be legally shaky, and the SEC has been working through its backlog. The SEC has made it clear it is going to enforce its definition on securities offerings. Given the statute of limitations for these cases is five years, the coming two years will be eye-opening for many in the digital asset industry."
The SEC has made it clear to companies that token offerings should be treated as securities. After two years of letting most major ICOs fly under the radar, the Commission is now ramping up enforcement. Unikrn serves as an example that other companies that raised funding through an ICO must abide by registration or exemption requirements applicable to all U.S. securities offerings.