Wrapped Bitcoin Launches On Ethereum With $227K Injection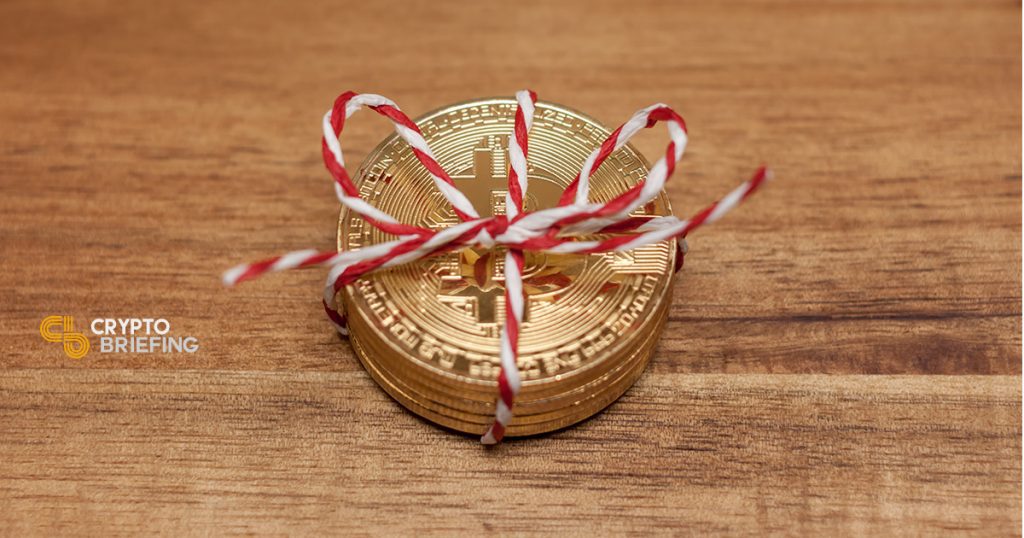 Wrapped Bitcoin (WBTC) has officially launched on Ethereum (ETH), allowing users to make bitcoin-based transactions on a different blockchain. With more than 20 launch partners and approximately 227K worth of WBTC already on the network, the project may be looking to take the lead over its main competitor, Wanchain (WAN).
WBTC officially became a tradeable ERC20 asset on Wednesday evening. As a BTC-based derivative token, WBTC is minted when actual bitcoin is deposited with a custodian on a 1:1 ratio. This allows traders to effectively use Bitcoin's value on Ethereum and its dApps, for example on decentralized exchanges.
Announced in October, it's a joint venture between the liquidity pool Kyber Network (KNC), the dark pool Republic Protocol (REN), and security and custodial firm, BitGo. A KNC spokesperson told Crypto Briefing that more than $227,000 worth of WBTC had already been minted and made usable, ahead of the launch, to provide initial liquidity and functionality to trading pairs.
Wrapped Bitcoin functions as a Decentralized Autonomous Organization (DAO), and its members govern and determine any changes to the WBTC structure. Twenty-six organizations are already members, including portfolio and news app Blockfolio, stablecoin provider MakerDAO, and payments protocol OmiseGO (OMG).
---
Is it too centralized?
WBTC isn't the only project looking to facilitate bitcoin transactions on Ethereum. Wanchain has been developing bridges between different blockchains. The project announced just before Christmas it had fully-launched Wanchain 3.0, which provided interoperability between the Bitcoin and Ethereum blockchains.
Although Wrapped Bitcoin and Wanchain's own cross-chain Bitcoin token work on similar lines, and even share the same ticker symbol – 'WBTC' – Wanchain has told Crypto Briefing before that the two are very distinctive projects.
In a Medium article posted in November, Wanchain's technical strategist, Johann Eid, said Wrapped Bitcoins were "centralized solutions." Because they rely on a custodian, Wanchain believes WBTC users still have to trust a single party to hold the deposited bitcoin.
"There is a world of difference between WBTC on Ethereum and the one being implemented on Wanchain," Eid said to Crypto Briefing before Christmas. "Wanchain aims to implement a fully decentralized solution to solve the cross-chain transfer of value challenge, while WBTC on Ethereum is currently operating more like a traditional banking/custodial solution."
A Wrapped Bitcoin spokesperson didn't respond to Crypto Briefing's question on whether it was a direct competitor with Wanchain, by the time we went to press.
---
War for the wrapped bitcoin
The two projects are using very different strategies. Wrapped Bitcoin has hit the ground running with the $227,000 in WBTC providing immediate liquidity. Wanchain is gradually developing and it hopes to have extended interoperability to other networks, XRP, Stellar Lumens (XLM) and EOS, in the future.
The war for the wrapped bitcoins has now entered a new phase.
---
The author is invested in digital assets, including BTC and ETH which are mentioned in this article.
Crypto Briefing's CEO is an advisor to Wanchain, and was not involved in creating this article.