5 Signs From CES 2019 That Crypto Is Ready for the Mainstream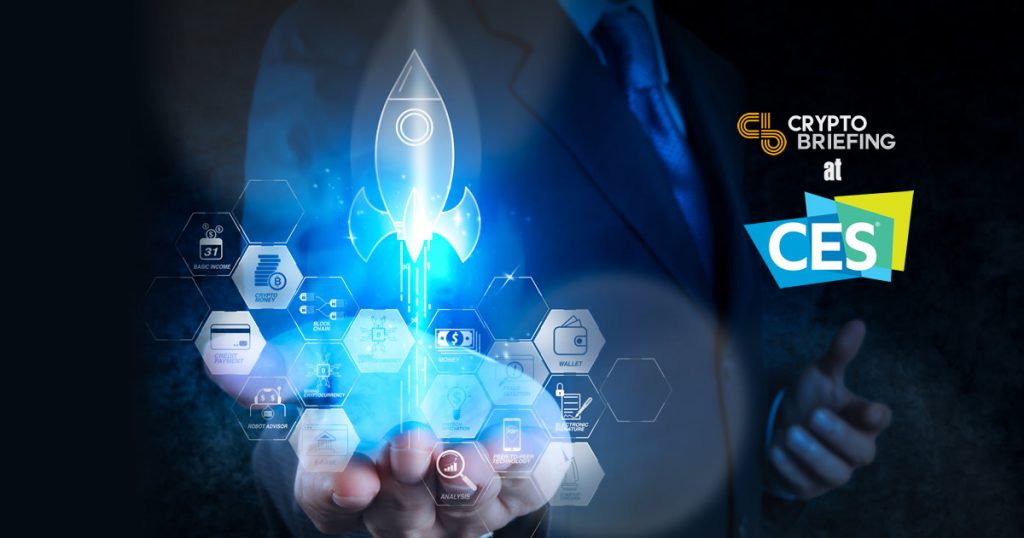 If you have doubts about the future of crypto, look no further than Las Vegas.
The Consumer Technology Association's CES is the biggest trade show in the world and the biggest event hosted in Las Vegas every year. Over 2.7 million net square feet of exhibit floor space is set aside for over 182,000 tech industry professionals to learn the latest trends in consumer technology.
I drove to Las Vegas with a small production team to catch up with the blockchain and cryptocurrency developments at CES 2019. As the winter rolled on (registration was last fall), it became clear through the programming and exhibitors that crypto is a force to be reckoned with this year.
Here's a quick breakdown of the crypto and blockchain highlights from CES 2019 in Las Vegas.
---
1. Cryptocurrency Hardware Wallets Are Legit Tech
Wallets and exchanges shined throughout CES, with Ledger and Trezor both showing off their offerings. Both are available at major retailers and could be expanding their presence in the market in 2019.
Ledger introduced the Nano X, which is a Bluetooth-enabled hardware wallet and a step up from its popular Nano S, which sold over 1.5 million units as of the end of 2018. The Nano X can hold up to 100 crypto assets, six times more than the previous version. Ledger is also launching the Ledger Live mobile app that supports Nano S and Nano X users.
Meanwhile, I got a hold of a Trezor Model T and bought some Bitcoin to get started in cryptocurrency investing myself. My 2019 resolution is to invest $100 in a new altcoin every month this year. I'll work on comparing wallets more once I do.
Kevin Love from Bundil, the Shark Tank-funded crypto investment app, was also on hand discussing the benefits of crypto investing.
---
2. Retailers Are Crypto-Curious
Retail's biggest pushback against accepting crypto as payment is volatile pricing, but they're not necessarily against blockchain technology. CES 2019 had a range of informative sessions throughout the week to demystify crypto for merchants.
During "The Great Crypto Debate", MakerDAO (MKR) President Steven Becker and Bitcoin Foundation's Brock Pierce participated in a roundtable discussion about the viability of crypto as both currency and technology.
And Pundi X(NPXS) hit CES in a big way, showing off its new blockchain-based phone at CES Unveiled. Called "Function X, " the phone runs on Android 7.0 and the company plans to released 5000 phones to proof the concept before licensing their tech to other manufacturers.
If you don't already know Pundi X, it has point-of-sale devices and a crypto wallet, which, when combined with this phone, creates an end-to-end, blockchain-based connection between retailers and customers.
---
3. Esports, Media, and Marketing Are Decentralizing
Advertising, video games, and media in general are among the leading use-cases of blockchain technology. Tracking creative materials from sounds and images to more complicated work can be frustrating, and it's hard to know what's effectively reaching who at the right times.
"Blockchain and Advertising: The Possibilities and Realities" paired CTA's Jack Cutts with Sara Bruno at Arent Fox, MIT Media Lab's Michael Casey, and Brian Wong from Kiip to discuss how blockchain technology relieves the biggest pain points for ad agencies, including nearly $20 million lost to ad fraud.
Casey joined more speakers from Nexus, BTC Inc, and Entertainment AI in another talk on how blockchain is remaking the media and entertainment business.
And gaming (especially esports) could be found all over the CES floor, from conferences detailing how developers like Blizzard are adapting to modern digital economies to hardware companies like Nvidia, Razer, and Intel featuring pro gamers at their booths.
---
4. The Future Is Mobile-First
Blockchain is a fundamental technology in the future IoT environment, and CES 2019 made this very clear. IBM's Jason Kelley and EY's Louise Keely were among the participants CBS's Teena Maddox spoke with about cities around the world dipping their toes in blockchain technology.
From smart cities to supply chain and operations, blockchain technology is working with IoT to create a mobile-first world.
Autonomous cars, flying drones, home entertainment, robot and voice-activated assistants, smart homes, and so much more technology was on display. It's more clear than ever that we'll be connected to technology wherever we go.
---
5. ICOs Are Complicated
We cannot possibly say enough about the shift from ICOs to STOs in 2018 and beyond. If you don't know why, CES 2019 had a surprisingly poignant 90-minute session called "True Confessions: ICOs, Crypto, Tokens and VCs" with Yahoo Finance/USA Today's Rob Pegoraro discussing the pitfalls of ICOs with people who lived through them.
Tim Draper (Tezos), Matthew Roszak (Bloq), and Sam Trautwin (Carbon) were among the people discussing their experiences. Draper has by far the most interesting story, and if you're not familiar with the Tezos soap opera already, click the link above. What's even more interesting is the lessons learned. None of the speakers are pulling back from crypto – they're just applying the lessons learned and moving forward.
---
And that's what gives me hope for blockchain and cryptocurrency moving toward 2020. Everyone has their hand in it, and the projects have gotten as sophisticated as any other technology at CES this year.
We're in the right business.
The author is (finally!) invested in digital assets, including Bitcoin, which is mentioned in this article.