Oracle DeFi Needed: Band Protocol Onboards Prominent Data Providers
Building DeFi apps just got easier.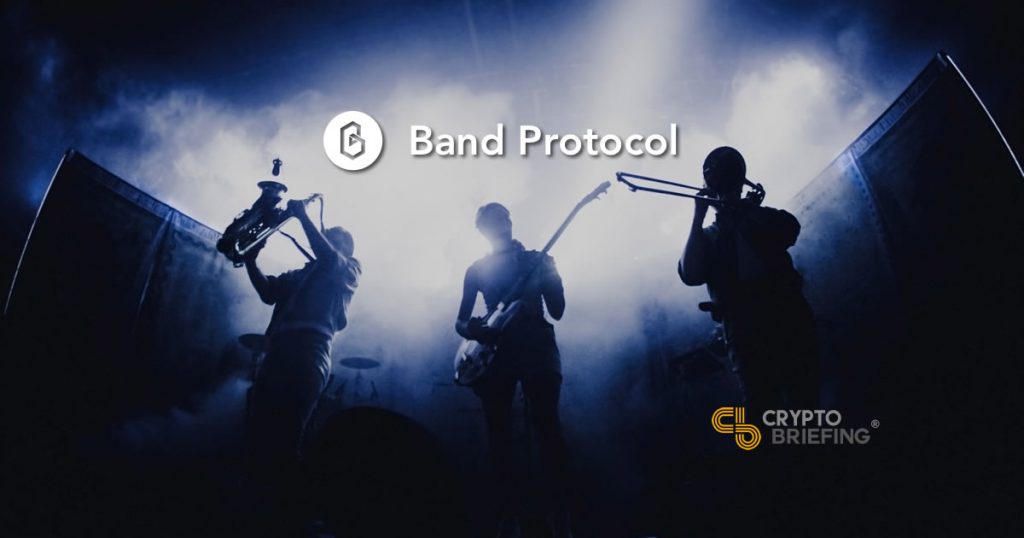 A new oracle is in town, and it's brought a few friends with it. Band Protocol has integrated financial data from CoinGecko, DeSquare, Woodstock Fund and a staking pool in China to its oracles feed.
Data oracles are an intermediary layer between blockchains and the external world. They provide a way for smart contracts to access external data in a secure way, utilizing the information in blockchain computations.
"Without inputs from trusted off-chain data, dApp development will be limited and severely stunted," explained Soravis Srinawakoon, CEO of Band Protocol. "It is important that developers have access to the right tools to ensure that they're building solutions that are relevant to the real world"
The most immediate use case for oracles is providing price feeds. Band Protocol achieves this through the XFN, an initial dataset that includes BTC/USD and ETH/USD feeds. The aforementioned data providers have already served 2,000 on-chain queries from dApps.
Ethereum DeFi applications stand to benefit from the new integration, which is set to include data such as prices and volumes for other crypto and traditional assets. The data provider onboarding process will also be decentralized in the coming months, allowing community members to pledge Dataset tokens to providers they trust.
---
A worthy competitor to Chainlink?
The Ethereum-based Band Protocol offers a similar product to the recently-surging Chainlink, but it's had a smaller partnership footprint so far. With LINK counting "more than 50" partnerships and integrations, including other blockchain platforms such as Zilliqa, IoTeX and Hedera, Band Protocol has strong competition.
But while both make a point of providing price feeds for DeFi applications, they occupy slightly different niches. Chainlink's Trusted Computation Framework developed with Hyperledger gave it a decisively performance-based stroke, where its oracles are used to securely offload computations outside the blockchain.
Band Protocol, on the other hand, seems more focused on the DeFi aspect of things, recently launching a decentralized binary options trading platform.
The focus on Decentralized Finance is what seems to have attracted CoinGecko to the platform. "The opportunity to expand our business into the DeFi sector is logical, given the huge uptake we have seen in the space over the past year," noted TM Lee, Co-Founder of CoinGecko.