Bitcoin Makes History With $50,000 All-Time High
Bitcoin has reached the half-way mark to a six-figure valuation.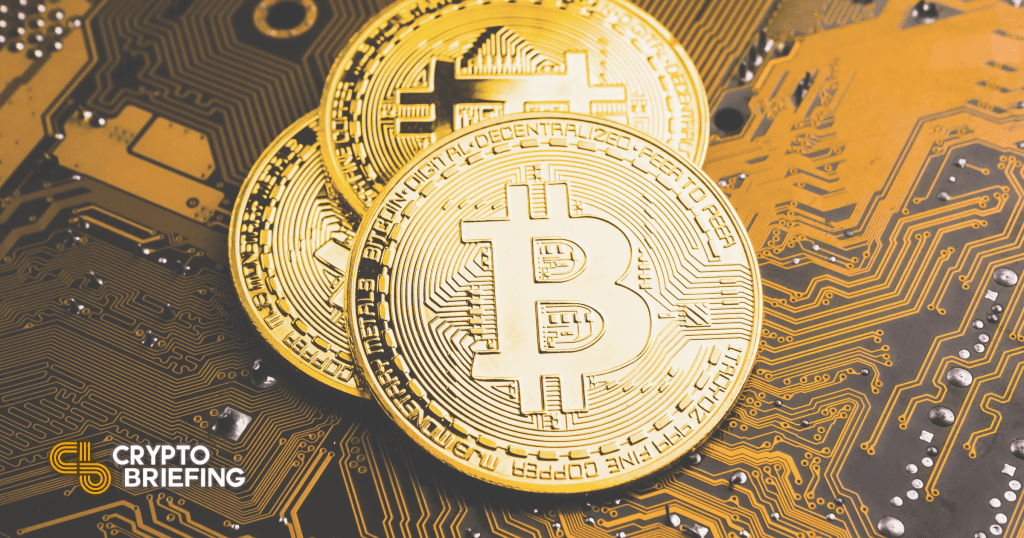 Key Takeaways
Bitcoin just crossed $50,000 for the first time. Its market cap is just short of $1 trillion.
Along with Ethereum, Bitcoin has outperformed every traditional asset year-to-date.
Bitcoin is now the sixth biggest asset in the world by market cap.
The Bitcoin rally continues. It's just crossed $50,000 for the first time.
Bitcoin Breaks $50,000
Bitcoin is trading above $50,000.
The original cryptocurrency broke $25,000 for the first time on December 26 2020, meaning it's doubled in price in less than two months.
Recent weeks have been particularly bullish for the digital asset.
On Feb. 8, Bitcoin sliced through its previous high of $42,000 after Tesla revealed it had made a $1.5 billion investment in the asset. The price jumped over 9% in the hour following the news. Many crypto enthusiasts then identified $50,000 as a key psychological benchmark.
The $50k resistance level for #Bitcoin appears to be psychological rather than technical. Likely more people will FOMO in, rather than out. I don't think it lasts long. $42k was the real resistance and that's long gone.

— Vinny Lingham (@VinnyLingham) February 9, 2021
Some have said that the leading crypto could be headed for six digits in the future. JP Morgan's analysts recently targeted a price of $146,000 for the asset, while Citibank projected $300,000. The investment bank pointed to the cryptocurrency's "digital gold" strengthening narrative alongside the U.S. dollar's devaluation.
The market is filled with optimism at the moment. Nonetheless, risk management is key. Cryptocurrencies are known for their price volatility. In the 2017 market cycle, Bitcoin experienced several dips before topping out at around $19,600. It then retraced 65% in less than seven weeks.
Along with Ethereum, the leading crypto has historically outperformed traditional assets like the NASDAQ index and gold by a significant margin. Ethereum leads year-to-date gains at 151%, with Bitcoin following at 67%. Meanwhile, the NASDAQ index is up only 7.44%, and gold logs negative returns of 6.39%.
With Bitcoin at $50,000, the market capitalization crossed $930 billion. It's now the sixth biggest asset in the world, according to AssetDash, trailing a handful of giants like Apple and Amazon. At Bitcoin's current supply, the market cap would hit $1 trillion when the asset breaches $53,700.
Disclosure: This author held Bitcoin at the time of press.