Blockchain Buyouts: Five Crucial Crypto Acquisitions In 2019
Some people buy crypto. And some buy crypto companies.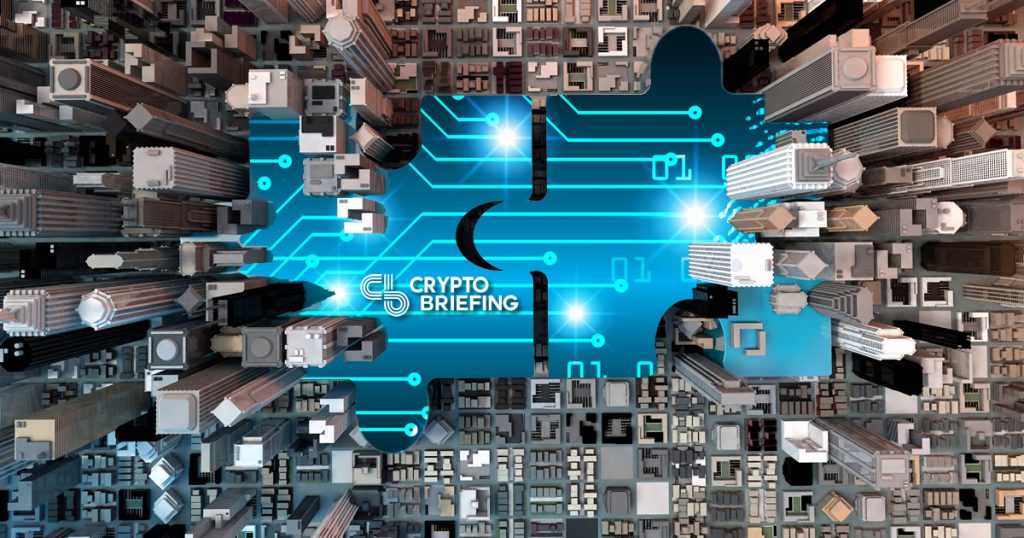 Competition among blockchain companies is fierce. These five events represent some of 2019's most important crypto acquisitions.
If you've been watching the crypto world, you've undoubtedly taken note of the industry's biggest names: Coinbase, Binance, and ConsenSys, to name a few.
These companies have substantial wealth, which allows them to perform high-profile crypto acquisitions. By buying out companies, they've gained cutting-edge tech and promising business plans.
As of October, dozens of crypto acquisitions have taken place. It's unclear how much money has changed hands, but based on past data, it is likely that hundreds of millions of dollars have been spent in total. What follows are 2019's most vital crypto acquisitions—selected not for their monetary value, but based on what they mean for the industry.
---
ConsenSys Scoops Up Infura
Last week, ConsenSys acquired Infura, a service that hosts Ethereum and IPFS nodes and offers access to developers. This acquisition will probably not change things too much: ConsenSys has considered Infura as a "spoke" in its product hub since the early days. That said, this change will give ConsenSys full ownership of the company.
This takeover is important because it raises issues around centralization. Infura is used by thousands of blockchain developers, and it handles billions of requests each day. Combined with ConsenSys' significant role in Ethereum development, this crypto acquisition may put too much power in one place for some critics' tastes.
---
CoinMarketCap Hooks Hashtag Capital
In June, CoinMarketCap made its first ever crypto acquisition. It purchased Hashtag Capital for its "true price" algorithm, which makes use of liquidity information to find accurate cryptocurrency prices. CoinMarketCap appears to have made use of Hashtag's work since the buyout: in August, it introduced a new liquidity metric to its site.
This acquisition is important because, like many other market aggregators and price sites, CoinMarketCap's accuracy is often called into question. Wash trading, false volumes, and artificially inflated data can cause issues for aggregators. On its own, Hashtag's work is minor, but it's more significant alongside CoinMarketCap's other improvements.
---
Coinbase Nabs Neutrino
In February, Coinbase acquired Neutrino, a blockchain analytics startup. The Neutrino team moved to the exchange's London offices and was tasked with investigating ransomware attacks, preventing theft, and identifying bad actors. Coinbase also indicated that Neutrino would assist with regulatory compliance and legal compliance.
This turned out to be very controversial, as several Neutrino employees had previously developed surveillance tools for authoritarian governments. Coinbase eventually gave into demands and forced out these employees, and the ordeal showed that the crypto community can still resist anti-privacy and compliance efforts in an effective way.
---
Facebook Catches Chainspace
Over the past year, Facebook's Libra cryptocurrency has been one of the hottest topics. However, one piece of information has frequently been buried in the mountain of news. In February, Facebook bought out Chainspace, a blockchain startup that originally specialized in smart contract sharding, scalability, and transaction throughput.
This event was an "acqui-hire": Facebook hired Chainspace's team, which abandoned its original project. Though Chainspace's code is open source, it has not been updated since February. The cynical take: Facebook neutralized part of is competition, and this trend could become more common as Big Tech continues to take an interest in crypto.
---
Binance Joins Up With JEX
Last month, Binance acquired JEX, a crypto derivatives trading platform. Binance initially announced that it would use JEX to offer derivatives trading, and it followed through on that promise a few weeks later. Binance quickly began to trial Binance Futures and Binance JEX, then finally launched the two futures exchanges in mid-September.
Binance's interest in futures means that it will compete with Bakkt, which has had a slow start. Binance will also go up against comparable exchanges like BitMEX and Kraken, the latter of which acquired its own futures company this year. Together, these exchanges will provide a clearer picture of how much demand there is for crypto futures.
---
Just the Beginning of Crypto Acquisitions?
These are just a few of this year's most notable buyouts, and Crypto Briefing has also covered several other acquisitions. For instance, Bakkt acquired the crypto custody provider DACC in April. More recently, RSK acquired the social media company Taringa, while Ripple has just expanded into Iceland by acquiring a trading firm called Algrim.
This doesn't even get into the important crypto acquisitions that took place in 2018 and bore fruit this year. TRON acquired BitTorrent in mid 2018, which has culminated in this year's launch of BitTorrent Speed and BTFS. Plus, Circle acquired Poloniex, a popular exchange, and Binance acquired Trust wallet—both of which made big news (although Poloniex may weigh heavily on Circle's sustainability, if some industry rumors are to be believed.)
Even the smallest buyouts can be beneficial: they allow large companies to bring in new talent and tech, and they allow startups to gain exposure and financial resources. Of course, buyouts can also consolidate power.
As the startups that launched in the crypto boom begin to face the harsh realities of a much longer bear market than they originally planned for, we may see some last-minute buyout drama as we head into Q4 of 2019.