Charles Hoskinson: Ethereum Co-Founder to Cardano Creator
Charles Hoskinson left Ethereum to create Cardano, a competing blockchain with scientific foundations.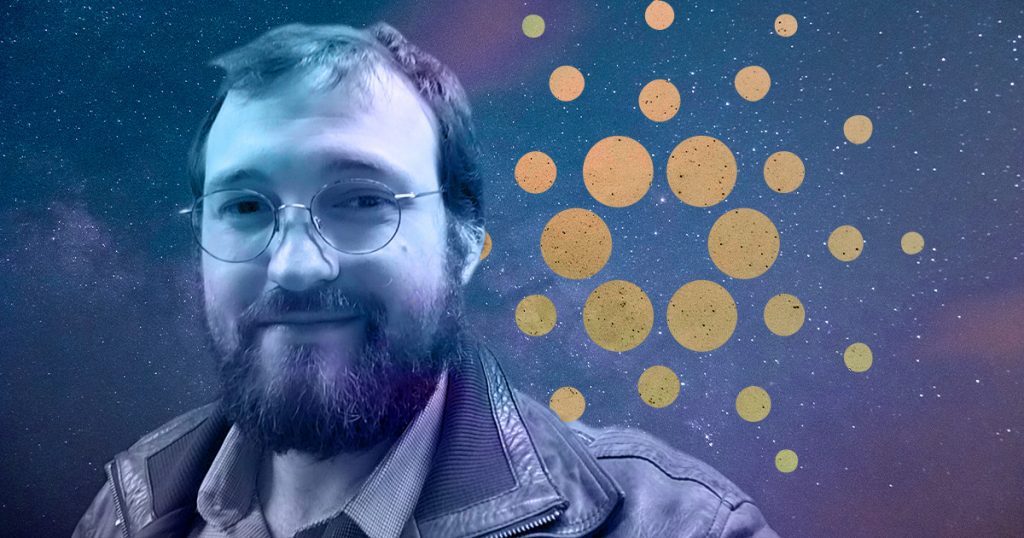 Key Takeaways
Charles Hoskinson began his career with Bitshares and Ethereum
His current claim to fame is Cardano and its parent company IOHK.
Hoskinson frequently engages with the community via YouTube.
Charles Hoskinson is the CEO and founder of IOHK, the company behind the Cardano blockchain. Here's how he got to where he is today and what he aims to accomplish through Cardano.
Charles Hoskinson's Early Career
Hoskinson has spent much of his life in Colorado. He attended the Metropolitan State University of Denver and the University of Colorado Boulder, where he studied mathematics and cryptography.
He left university before completing a Ph.D. to participate in the blockchain industry. He contributed to Invictus Innovations (the company behind Bitshares) and Ethereum.
In 2015, Hoskinson co-founded IOHK with Jeremy Wood, a former coworker from his Ethereum days.
Designing Cardano
Under Hoskinson, IOHK began to work on the Cardano blockchain.
Though Cardano is similar to Ethereum in that it is intended as a basis for smart contracts and blockchain programs, Hoskinson's vision for Cardano was slightly different. Most importantly, he wanted Cardano to be built on top of solid scientific and mathematical foundations.
For security, IOHK chose Haskell as Cardano's programming language. Haskell has a reputation as a very secure programming language because it enforces certain safe coding practices, and it is widely used within many industries such as finance and defense contracting.
To help Cardano scale and achieve high performance, IOHK developed Ouroborous. This protocol combines the efficiency of proof-of-stake consensus with the security of Bitcoin mining.
Finally, Hoskinson took inspiration from history to create Cardano's image: Cardano itself is named after the 16th-century mathematician of the same name, while other parts of the Cardano ecosystem are named after famous historical figures, like Lord Byron, Ada Lovelace, Matsuo Bashō, and Voltaire.
Cardano Reaches the Top
Cardano carried out its ICO in 2017, which raised $63 million during its sale of the ADA token.
In September 2017, IOHK launched the Cardano blockchain, and ADA quickly began to rise in value. By January 2018, ADA achieved a market cap of $32 billion, making it the fifth-largest coin. This accomplishment cemented Cardano's position as one of the most significant Ethereum competitors on the market.
Though ADA has fallen through the ranks, it remains a fairly high-ranking coin. As of April 2020, it still ranks among the top 15 coins.

As a top-five cryptocurrency, ADA is supported on most major exchanges including Binance, Binance.US, Bitcoin.com, Huobi, and Kraken. Coinbase and Coinbase Pro do not currently list the token.
Education Efforts
Hoskinson has focused on providing educational resources throughout his career. In the past, he served on the Bitcoin Foundation's Education Committee and the Bitcoin Education Project.
Though those efforts are now defunct, Hoskinson carried this mission over to IOHK. In recent years, he has discussed blockchain education with the government of Barbados, while his colleagues at IOHK have taught women to code in Ethiopia.
Heading to Barbados to talk with the Gov about Blockchain Education pic.twitter.com/RVhap3p9cL

— Charles Hoskinson (@IOHK_Charles) October 23, 2017
IOHK also has several other educational efforts underway in 2020, including Udemy lectures, free ebooks, massive open online courses (MOOCs), and developer mentorships.
How Profitable Is IOHK?
Though IOHK has said very little about its finances, it appears to be well-funded based on what Hoskinson has revealed publicly.
In a 2018 interview with Forbes, Hoskinson suggested that IOHK's early revenue, which came in the form of Bitcoin, gained value thanks to 2017's crypto market boom:
"When the crypto market exploded, we decided to liquidate [BTC]," Hoskinson says. "Relative to our burn rate, though, IOHK can now stay open for decades."
However, it's difficult to deduce IOHK's assets because Hoskinson has not disclosed when they liquidated their Bitcoin. Though, Hoskinson told Coinbase in 2018 that IOHK had generated "nine figures" of revenue through partnerships.
IOHK's notable partners from the past few years include the shoe company New Balance, the Korean payments company Metaps, the Government of Ethiopia, and the Government of Georgia.
Cardano is also supported by two sister organizations, Emurgo and the Cardano Foundation, which means that IOHK's revenue does not account for all of Cardano's activity and funding.
What Is Hoskinson's Net Worth?
Charles Hoskinson's net worth is estimated at $500-$600 million.
In 2018, Forbes placed Hoskinson at #14 on their crypto rich list. For comparison, Binance CEO Changpeng Zhao ranked at #3 with a net worth of $1-2 billion, while Ethereum creator Vitalik Buterin ranked at #17 with a net worth of $400 million.
Hoskinson also revealed during a recent Q&Q session that he only holds crypto and cash—not stocks, equity, or gold. He expressed disagreement with Wall Street but noted that he will eventually "diversify and hedge" without "kowtowing" and buying stock.
Online Presence
Like most crypto personalities, Hoskinson is a divisive figure. Fans of Hoskinson have praised him for having his "finger on the pulse of the industry" and for refusing to make predictions about ADA's market price that cannot be guaranteed.
Others, such as Breaker Mag, have accused Hoskinson of "picking fights" and being "his own worst enemy." The magazine cited Hoskinson's rudeness towards MetaMask's support team and his attempts to organize an MMA fight with a Youtube commentator as two recent publicity missteps on Hoskinson's part.
Though Hoskinson has withdrawn from social media at times and has noted that modest fame and recognition is difficult, he remains highly engaged with the crypto community.
Hoskinson regularly runs AMA (Q&A) sessions over YouTube and answers questions about his personal life alongside questions about Cardano's development.
What Will Hoskinson Do Next?
Hoskinson is one of the most recognizable crypto leaders, and he will continue to be the public face for IOHK for the foreseeable future. As of April 2020, Hoskinson is publishing video updates on Cardano's Shelley upgrade, which will introduce staking rewards to the blockchain's general userbase for the first time. Most recently, he covered the release of the project's Daedalus wallet.
In all, as the CEO of IOHK, co-founder of Ethereum, and the force behind Cardano, it's clear that Hoskinson is an authority in the world of cryptocurrency. It will be interesting to see what his next big moves are in 2020.