Crypto Coin Bundles: Why Are Basket Products Important?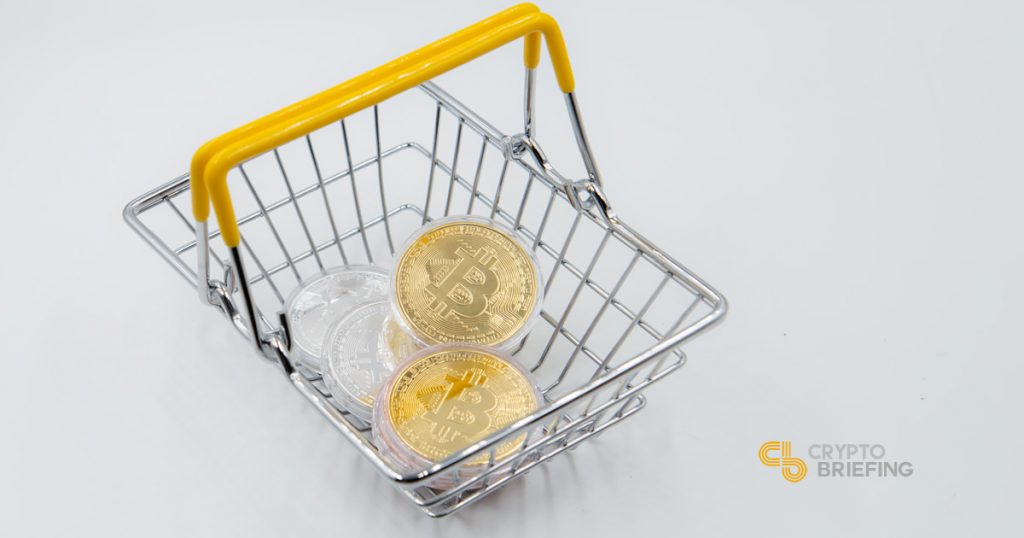 Experienced cryptocurrency traders spend their days swapping in and out of multiple positions. When one coin's value drops, one strategy is to move into a crypto which isn't falling.
This is an orthodox trading strategy because investors almost always treat cryptocurrencies as individual assets.
But could the coin bundle upset the apple cart?
The mainstream exchange Coinbase recently announced the launch of a new product. Known as the 'bundle', it offers users a pre-packaged collection of the five coins featured on its servers. Depending on the initial fiat investment, coin allocation is based on the price of each individual coin, multiplied by the amount in circulation at the time of the transaction.
Coinbase is a very popular exchange, having added 7m new users – bringing the total to well over 20m – in the first quarter of this year. The key to its success is that it's easy to use: account setup takes less than five minutes. The listing process is highly selective, which spares novices from riskier investments. Rather than more orders between different exchange users, users buy and sell crypto at the market rate with the exchange itself. Crucially, it offers fiat-to-crypto trading pairs, making it one of the few gateways for new capital to enter the space.
It's no surprise, then, that this exchange would offer a coin bundle. They're a convenient tool for new investors to gain exposure quickly without placing all their capital into one asset. As Coinbase says on its website, bundles are an "easy" and "convenient way to buy the first 5 cryptocurrencies that were listed on Coinbase," suggesting that the product is hardly aimed at hardened traders.
---
The foundations are already there.
Even though the sector likes to treat coins as individual assets, that's not how the market has behaved in the past. Cryptocurrencies are a highly correlated asset; what effects one coin will impact on the other. Ten billion dollars were added to the market in the immediate run-up to Ripple's 'Swell' Event at the end of September, and the entire market dipped by approximately $100bn following the SEC's delay in the Bitcoin (BTC) ETF ruling in early August.
It's only recently that crypto has diverged. Recent 30-day or 90-day price trends show digital assets are beginning to separate out. Still, this divergence isn't into individual assets, but into subsets based on function. XRP and Stellar Lumens (XLM), two coins for settlements and remittances, have been the recent big winners with ~20% growth over the past three months. It's been a different picture for the platform tokens, Ether (ETH) and Cardano (ADA), which have collapsed by more than 40% in the same time period.
What does this show? Well, it's a promising sign that investors are beginning to develop a nuanced approach to trading cryptocurrency. More importantly, it shows that while this may be the end of the Bitcoin-led market trend, various trends based on coin function could be about to develop.
---
What do others think of the coin bundle?
David Thomas is the Director and co-founder at Global Block, a London-based firm offering a professional cryptocurrency trading service. He said the idea of a coin bundle based on function was "interesting" as many of his clients wanted to know what a coin did before they invested. "At this point, we would then typically and if applicable mention another coin/coins in the same sector for comparison such as Ripple and Stellar," he told Crypto Briefing via email.
There are already companies offering these types of services. One company, imaginatively named 'CoinBundle', allows users to pick a product based on the risk, or more personal factors. A quick look on the website shows the company offers an environmentally-friendly coin bundle, including coins with a smaller emphasis on mining, as well as a halal product where assets conform to the strict requirements of Islamic finance.
Mati Greenspan, senior analyst at eToro, sees one of the main advantages of the coin bundle in diversifying risk, shielding investors from the volatility of individual coins. That said, Greenspan believes that there are still some "hurdles" that providers will have to solve before they can be offered across the market. He thinks that for coin bundles to really catch on, they would have to become baskets for various financial tools. "Currently there are only futures for BTC and no ETFs", he said. "They need to add products for the individual cryptos before creating various baskets."
Although a useful entry-level tool, some don't think their utility will extend any further. Laurent Kssis, the CEO of XBT Provider, a digital asset manager, thinks the infrastructure isn't present for coin bundles to be used by more experienced traders. He also thinks bundles won't be able to provide perfect protection from volatility. "Making access ultimately more secure and easy in the process to invest in cryptocurrencies is a positive initiative for the industry," he said. "But the risk remains with the exposure of the asset and security is still at the heart of the investment community."
---
Can bundles improve crypto mass adoption?
Crypto is almost as fast and unpredictable as Binance's deliberative process. This is a double-edged sword for the investor. On the one hand, the lucky speculator can see double-digit returns on initial investments; on the other, these gains can be wiped out overnight. The stablecoin solutions being developed over the past few months may give traders some exposure to crypto, but with a shield from its wild price fluctuations.
The coin bundle has so far been marketed to the entry-level investor, but it might soon find demand from other places. Thomas has already highlighted that it might help open up investment from specific industries and sectors.
"I think it could be a good idea because there will be investors with particular skillsets who gravitate toward certain sectors and this would be attractive for them," he said. "I have a friend who works in pharma sector who has a natural interest in all projects within this sector but is less interested/ bothered in, say, payment technology."
Coinbase's announcement last month raised the profile of the coin bundle. Many will want to carry on trading coins as separate assets. What bundles can do is make crypto more accessible: people can buy a product that covers a broad function, without having to develop a strong working knowledge of each asset. By balancing the high volatility of individual coins, they can also become a long-term investment.
Given time, baskets or bundles of distinct assets based on function or even carbon footprint could be packaged and sold to a wide range of different investors.
And, if they find mainstream adoption, they could make an absolute bundle…
The author is invested in Bitcoin and Ethereum, which are mentioned in this article.