Bitcoin Rallies As EOS Crushes Crypto Market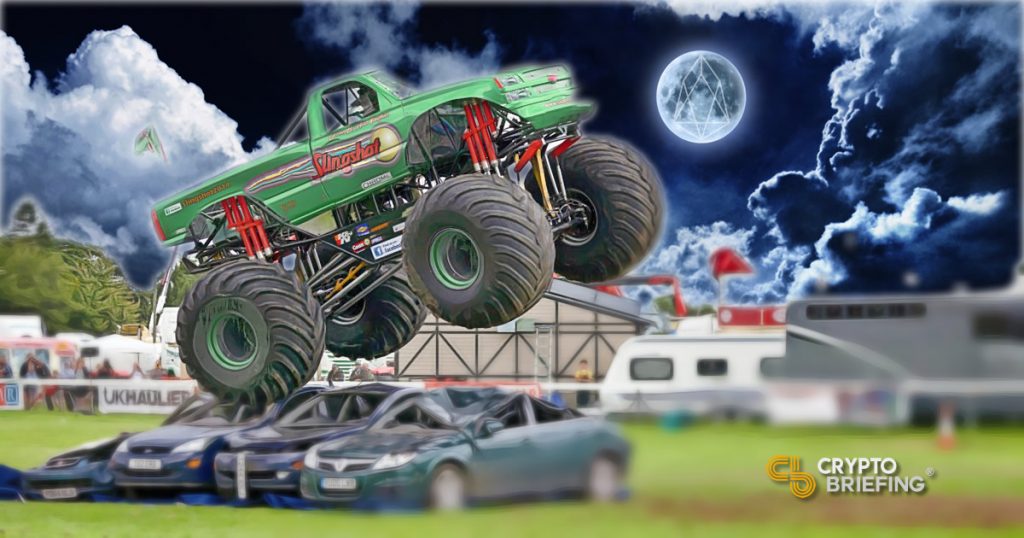 Markets are green again, with many leading cryptocurrencies showing double-digit growth. What appears to be an EOS-led movement is putting life back into the market, and some investors are optimistic for a new 'alt-season.'
Almost all of the top hundred cryptocurrencies are making gains. EOS has risen the most, having hopped up from $3.70 to 4.14% since 23:00 GMT last night. It has now pushed past its 200-day moving average, a bullish sign.
Another big winner is Cardano (ADA), which recently rejoined the top-ten, replacing TRON (TRX). ADA is currently trading 10% above where it was on Tuesday.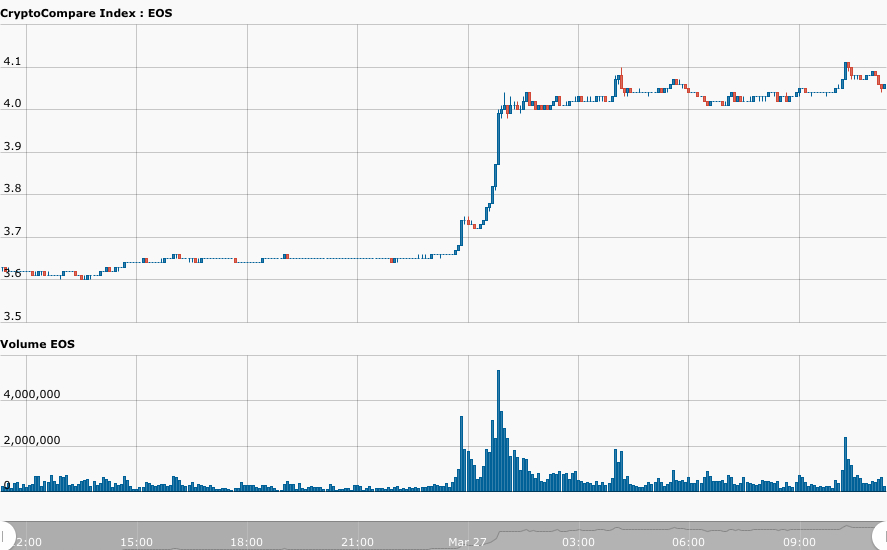 Bitcoin Cash (BCH) is also seeing strong growth, and coins are trading for $10 more than they did at this time yesterday. Stellar Lumens (XLM) is up by roughly 6%.
Other major tokens are showing more limited growth. Litecoin (LTC) is up by 4%, while Binance Coin (BNB) and Ether (ETH) have increased by 3.5% from yesterday. XRP gained slightly less, rising by only 2.7%.
Bitcoin (BTC) is up by 3% and broke past the $4,000 price boundary for the third time in a month. It was trading at $4,072 by press time, but it is not out of the woods yet. Any market correction will likely take BTC back below the boundary again.
---
Are these numbers real?
Some investors are holding back their excitement, and wonder if this could be yet another example of price manipulation. Following the recent Bitwise report, which found that only ten crypto exchanges accurately report their trading volumes, there's a concern that some exchanges are inflating their volume – a practice known as wash trading – to suit their own ends.
However, Mati Greenspan, senior market analyst at eToro, says that this revelation doesn't seem to have had a major impact on prices. "[Wash trading] hasn't actually affected the price of bitcoin itself in any meaningful way," he wrote in his daily briefing.
"Of the real 10 exchanges who are providing most of the liquidity in this market, 9 of them are regulated and the price of bitcoin is extremely consistent among them," Greenspan continued. "The fact that the price is derived directly from the market and that there's a very low level of arbitrage between the top exchanges means that the market is even less susceptible to manipulation."
---
Is this the new 'Alt Season'?
A few commentators – Greenspan included – have suggested the sector is preparing for a new 'Alt season.' When investors move out of safer, lower-risk digital assets, it's a sign market confidence may be returning.
One of the best metrics for this is Bitcoin dominance – the share of the market value comprised by BTC. It fell to a three month low last week and it is currently down to 50.4%, its lowest level since August last year. By placing value into historically riskier altcoins, investors may be developing a bullish outlook.
But Hassan Hassan, Director of Bluefield Capital, is cautious. Although BTC dominance is down, previous altseasons have been preceded by a significant surge in the BTC price. "The trend generally has been that bitcoin usually sees a significant increase in price," he explained to Crypto Briefing, "which is followed by profits and gains being shifted into alts, which is reflected in a significant drop in BTC dominance."
Hassan says there needs to be more movement on the market. Expectations need to be "tempered" as current trends suggest there will not be the same sort of price movements that have been seen in the past.
Today's movement was a surprise for the market. It could be the beginning of a new altseason, but the signs are not yet convincing. But for the time being, it looks like an occasion for cautious optimism, at the very least.
---
The author is invested in digital assets, including BTC, ETH and BNB which are mentioned in this article.