Cardano Finds New Footing With New Balance Partnership
Will the New use case Balance the delays?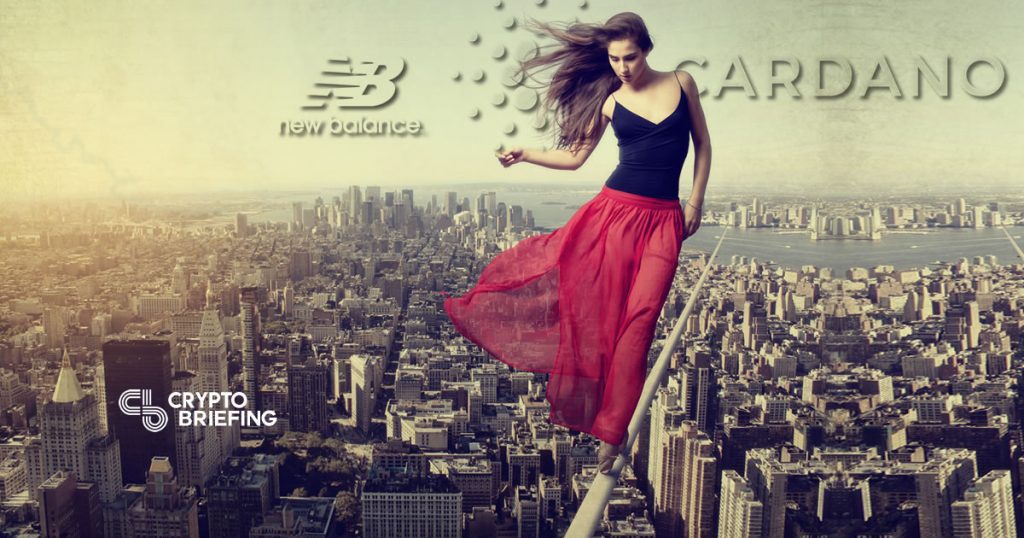 Proving the origin and authenticity of retail products has often been proposed as one of the key use cases of blockchain, but it was largely the turf of companies like VeChain and recently, IBM. Cardano is now jumping into this field with both feet through a collaboration with New Balance, the athletic wear and sneaker brand.
Together they've developed New Balance Realchain, a new initiative that uses Cardano's blockchain to confirm the authenticity of a select model of shoes. Complete with a landing page and app, Realchain uses a physical card with an internal chip that can be scanned with a phone, confirming that the New Balance footwear is indeed genuine.
Purchasers can then claim the shoe as their own by entering a code found on the tongue, locking in their ownership through Cardano technology.
This is the first concrete result of the strategic partnership signed in September, with the goal of cutting down on 'parasite brands' hitting New Balance sales.
---
Cardano Begins To Create Private Partnerships
Cardano's entrance into the field of supply chain anti-counterfeiting is largely unexpected, as it primarily aims to be used for financial operations, according to its website.
Crypto Briefing has previously reported on numerous governmental or quasi-governmental use-cases, but private enterprises have not been a major part of the project's evolution until now.
Shelley, the second of five Cardano stages, is expected to hit mainnet some time before the end of 2019 and Q1 2020. The next will be Goguen, which focuses on smart contracts – a crucial element of any DeFi application.
Charlie Hoskinson, CEO of IOHK, reassured the community in an April interview that the launch of Goguen is not dependent on Shelley. But he also promised that both would launch in 2019, while the official roadmap is already placing Goguen release in Q1 2020.
Before that happens, Cardano is left with just basic transactional capability, a use case shared with Bitcoin and literally any other blockchain. But that seems to be enough to provide supply chain tracking functionality, a field with few dedicated non-enterprise competitors.
IOHK believes the New Balance partnership will be the first of many in this sector, though customer validation is still needed. "We're looking forward to seeing what New Balance customers make of the opportunity to protect their investment by verifying the authenticity of their new purchase forever, on the Cardano blockchain," noted Hoskinson.