Crypto Rewards: Four Ways To Earn Without Really Trying
You can finally get money back for spending your cryptocurrency: are the rewards worth it?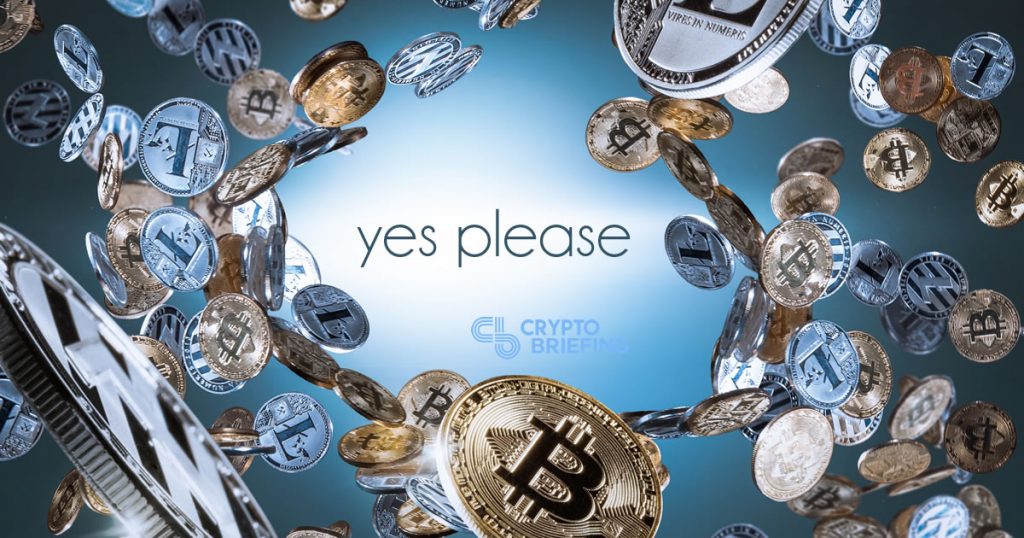 Once upon a time, financial services didn't need to offer much more than low fees and basic features. But now, most credit card issuers are enticing their customers with the promise that they'll get a bit of money back.
Today, it's hard to find a card without rewards (assuming the bank will take you as a customer) and it's also getting easier to find services that offer crypto rewards.
We've previously covered a few services of this type: for example, Bitspark has been giving tokens to users who make international payments, while Lolli has started to offer free Bitcoin to Safeway shoppers, among others. Now, we're digging into the trends that underlie crypto rewards – and whether they measure up to their traditional counterparts.
---
Wirex and Crypto.com Imitate the "Cashback" Model
Cashback rewards are the simplest form of reward. Whenever you make a purchase, you'll get back a fraction of what you spent, and this will usually be counted toward your card's balance or to another account. Since cashback is instant, you don't need to worry about your service provider changing redemption rates in the future.
Wirex and Crypto.com both follow this model. For $1.50 per month, Wirex offers a VISA card that gives you 0.5% back on your purchases in Bitcoin. Crypto.com, meanwhile, has no monthly fee for its VISA card, and it offers 1% back in its MCO token. These rates are on par with standard credit cards, which typically offer ~1% cashback.
It should be noted that these services don't charge annual fees for premium cards. Instead, Wirex offers a 0.75% cashback rate if you hold 50,000 WXT tokens ($750). Meanwhile, Crypto.com offers 3% if you stake 500 MCO ($1500).
Though there are other card tiers, these are roughly comparable to the fees for premium credit cards.
---
TAP Network Follows the Reward Points Model
Many credit cards and shopping programs will award points for purchases. Generally, these points can be redeemed for brand-name items or gift cards, and the main advantage is that points have higher redemption rates on specific products. That said, there is also some overlap with cashback: you can often pay your card balance with points.
It's fairly rare for crypto rewards to operate on a points model, but there are exceptions. TAP Network and the HOOCH app allow you to connect your existing credit card and receive reward points—and soon, Brave rewards will be integrated as well. Once you have enough points, you can redeem them at 250,000 different retailers.
TAP Network and HOOCH claim to offer up to 5-10% points on eligible purchases. The words "up to" are key: rates vary between stores, and they depend on whether you have a membership. HOOCH Black, for example, costs $295 per year—pricey, but not that different from premium credit cards that cost more than $100 per year.
---
Aeron's CryptoBonusMiles Work Alongside Frequent Flyer Points
Frequent flyer points, or reward miles, were one of the earliest forms of reward points. Of course, reward miles are no longer exclusively earned from (or spent on) air travel, but the model has inspired a few crypto services. For instance, Singapore Airlines and Cathay Pacific have both introduced crypto to their existing reward programs.
Another project, Aeron, has 'higher' goals: it offers CryptoBonusMiles by awarding CBM tokens to passengers across dozens of airlines. You can also earn CBM tokens if you choose to invest in Aeron's aviation safety project and token, ARN. Once you have sufficient CBM tokens, you can redeem them for discounted flights and other products.
You'll typically earn 1 CBM for each mile you fly. Unfortunately, 1 CBM is worth just 1/50th of a cent, while one Air Mile is worth about $0.10-$0.15. However, since CBM tokens are awarded on top of regular rewards, low value isn't an issue. It's also possible that CBM's redemption rate differs from its market price – though this is not entirely clear.
---
Coinbase and NEXO Offer Crypto Savings Accounts
If you prefer to save your money for a rainy day, you're in luck. Some crypto exchanges have started to offer interest on holdings. Coinbase offers 1.25% interest on USDC stablecoin holdings—roughly on par with a traditional savings account. Nexo, meanwhile, offers 8% interest on five stablecoins including Dai and Tether.
These reward programs are effectively savings accounts, even though some services don't call them that for legal reasons. Of course, there is risk involved: stablecoins are not a time-tested store of value. Neither service offers FDIC insurance, which would cover your savings in case of a bank failure* – though Nexo does offer anti-theft insurance.
If you don't mind risk, you can also earn interest on non-stablecoin cryptocurrencies. BlockFi, for example, offers 8.6% interest on Bitcoin and Ethereum deposits. However, since market prices fluctuate, you might end up with less crypto in terms of dollar value—even if you end up with more BTC or ETH in absolute terms.
---
Are These Crypto Reward Programs Worthwhile?
Crypto rewards aren't exactly perfect. They are simply a way for large companies to redistribute a tiny portion of their wealth. Your time might be better spent on faucets, airdrops, and self-imposed frugality—or anything else that offers a reasonable amount of money that is roughly comparable to a reward program.
The bottom line is that crypto rewards have a consumerist bent. That's not a bad thing, but they should be distinguished from, say, staking payouts. Cardano and Ethereum, for example, will soon pay coinholders who stake their tokens for the integrity of the blockchain – arguably a higher cause than "buying stuff."
Finally, rewards programs often have a lot of fine print that ultimately benefits the service provider. The services in this article don't appear to have any hidden terms, but we can't be 100% certain. As always, #DYOR.
Regardless, if you prefer the freedom and transparency that a basic Bitcoin wallet providers, crypto reward programs might not be for you.
*Editor's note: the FDIC holds around 1.4% of total bank deposits in assets – currently around $107 billion. The total amount insured through the program is approximately $8 trillion. Do the math.