The Top 10 Crypto Villains of 2020
In a space where money is a driving force, crypto is full of bad actors. With so many of the biggest hackers of the year still at large, we outline 10 prominent figures who made at least a few enemies this year.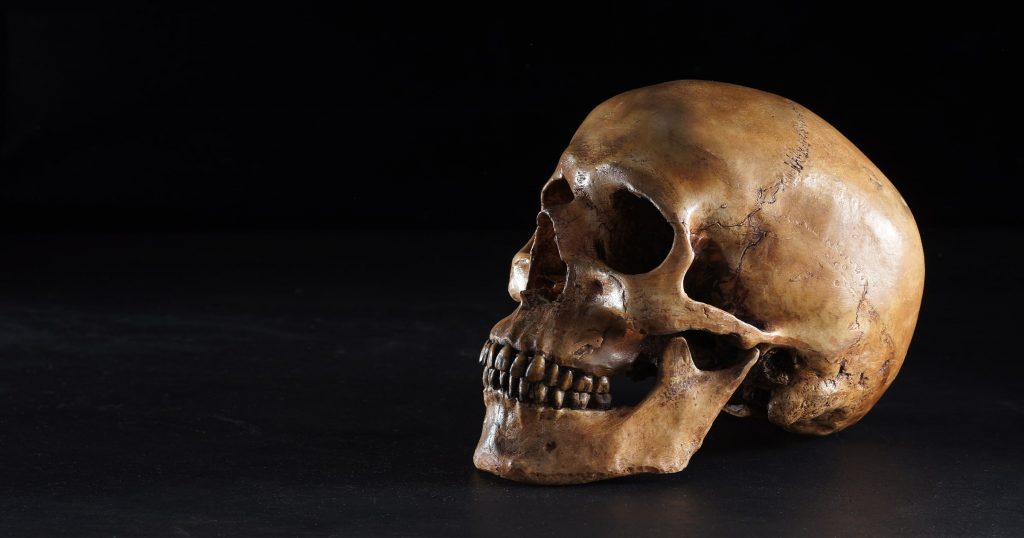 Key Takeaways
Bitcoin maximalists continued to cause divisions in the crypto space in 2020.
Pseudonymous Twitter personalities enjoyed trolling the community amid making lucrative returns throughout the year.
Regulators could pose a serious threat to the future of the industry.
If you've been following the cryptocurrency space closely in 2020, you'll know that this was one of its busiest years to date. Though the community rallied behind a few heroes, several villains emerged during this year's frenzy.
Top 10 Crypto Villains
With Bitcoin earning renewed mainstream attention and DeFi showing early promise, the industry experienced rapid growth, giving many investors sizeable returns on their cryptocurrency holdings.
Any space with significant amounts of money is sure to sway hearts and minds. While crypto had a few standout heroes this year (Andre Cronje, Michael Saylor), it wasn't immune from bad actors tarnishing the industry's reputation.
Many teams suffered from large scale hacks, rug pulls, and flash loan attacks, as unknown perpetrators made off with millions. SushiSwap's "Chef Nomi," for instance, would've topped this list if they hadn't returned the $13 million procured via questionable means.
It's worth noting that these attackers were the worst villains of the year in crypto, and many others will likely join them as the space attracts more capital in the future.
But while most of the hackers remained unidentifiable, other prominent figures joined the dark side.
Here are the 10 candidates who topped our list for the year.
1. Rohan Grey
Rohan Grey is one of the architects behind the STABLE Act, a bill labeled as a protection from the "risks posed by emerging digital payments" like Libra and DAI.
The Act could technically make anyone running an Ethereum node liable for potential prosecution, which naturally evoked a strong backlash among Bitcoiners and Ethereans. But when Grey took to Twitter to argue in favor of the Act, he made it clear that he doesn't understand how blockchains work.
The STABLE Act isn't a death knell—yet—but it's highlighted the importance of educating those who could have a say in legislation.
2. Blue Kirby
The Blue Kirby saga was one of the most spectacular events of a wild summer for DeFi. The pseudonymous Twitter personality first caught the attention of the community for their efforts in promoting Yearn.Finance via Twitter and an NFT series, but their intentions seemed unclear when they sold a portion of YFI as the price fell from its peak towards the end of the summer.
They also actively promoted Andre Cronje's ill-fated Eminence project just before it was drained of $15 million, raising questions over how responsible their promoting had become. They'd later launch a dubious project of their own called OFF BLUE, leveraging the brand's newly-earned reputation to sell another NFT series on Rarible.
The account ended up getting blocked in line with Rarible's terms of service, but by that point, Blue Kirby had already netted over $1 million in profit from their exploits. The user has since deleted their account and disappeared altogether.
If nothing else, Blue Kirby's story is a lesson in buying the hype to which Crypto Twitter is so prone.
3. Samson Mow
Samson Mow earns a place on this list purely for his woeful appearance on the What Bitcoin Did podcast in August.
Mow joined Peter McCormack's show for a "Bitcoin vs. Ethereum" debate with Vitalik Buterin, during which he chose to engage in crypto tribalism rather than participate in true debate.
At one point, he made the questionable claim that "Ethereans prefer using wrapped Bitcoin [wBTC] to Ether [ETH] to do their DeFi stuff." At another, he made an irrelevant attack at the Ethereum-based project Raiden, a star of the 2017 bull run that never really got off the ground.
Buterin (and, in fairness, McCormack) remained polite amid Mow's baiting, though that didn't change the episode's sour atmosphere.
The YouTube video comments highlighted how many people felt after listening: "Samson is just embarrassing," the top voted one read. "Seems very insecure and threatened by Ethereum."
4. Peter Schiff
Peter Schiff is generally seen as a meme among Bitcoin fans, a voice who ardently refuses to accept that there might be some worth in digitally-scarce assets.
In a space that's driven (and often held back) by zealous devotion to Bitcoin, Schiff is a near-perfect antithesis to the movement. In 2020, he announced that his son had bought into the crypto and stayed fixed on pushing gold even as it tumbled against Bitcoin.
For the "digital gold" believers, Schiff remains a tedious cynic who's stuck in the past.
Since @michael_saylor made the mistake of publicly announcing his $650 million Bitcoin buy in advance, traders can buy first, pushing up the price of #Bitcoin now so they can sell later at a higher price, potentially leaving Mircrostrategy shareholders as the ultimate bagholders.

— Peter Schiff (@PeterSchiff) December 13, 2020
5. Crypto Finally
Crypto Finally is the alias of Rachel Siegel, a self-described "influencer" with a following of more than 85,000 across various channels.
Siegel's main point of focus is Bitcoin, though that doesn't stop her from filling her feed with posed photos akin to the Instagram-native clientele she likens herself to. On her Rarible account, she's gone as far as putting her selfies up for sale as NFTs. Her 'I'm in it for the money.' token is listed for 10 ETH, while another one-of-a-kind piece is up for a cool 75 ETH (around $47,835).
She says that she's "incredibly undervalued" relative to digital currencies like BTC and ETH.
Siegel has suffered a torrent of undeserved abuse and misogyny for the nature of her content at times. It's fair to say that she puts commendable effort into promoting cryptocurrencies (and she's certainly not the only cringe-inducing Bitcoin advocate).
But in a space that suffers from being so male-dominated, the community should also consider the many other smart women who push the industry forward without the goggling. If crypto is to attract more talented women like it needs, focusing on the technology over the self-portraits would be a good place to start.
6. Adam Back
If regulators fail in killing crypto innovation, bitter tribalists might do first.
It's easy to see that from following Adam Back, the Blockstream founder who refuses to accept the potential worth of any cryptocurrency other than Bitcoin (he works at Blockstream with Samson Mow).
Back was a key figure during Bitcoin's early cypherpunk phase and had in many ways earned his dues in the space, but his online presence often gives off the impression of someone living on past glories.
He spends a great deal of effort denouncing other world-changing projects like Ethereum, offering another example of the kind of maximalism Satoshi Nakamoto would likely be averse to if he were on the scene today.
7. Degen Spartan
Degen Spartan doesn't fit in with many others on this list—he's more "DeFi pro" than "dull maximalist."
His pseudonymous brand is King Leonidas with a crypto twist, and he's mostly seen popping up on Crypto Twitter, where he's built a devoted following thanks to his impressive trading record and tongue-in-cheek demeanor (he's particularly renowned for making a profitable early call on SNX).
But he's also earned a reputation as something of a villain—he likes to use his platform to troll the market, and he doesn't shy from joking about it.
If there's anyone that knows how to play the Crypto Twitter game to their advantage—whatever the consequences—it's Degen Spartan.
laying the groundwork now for my alibi so when i later deploy an epic rug, no one will suspect me 🧠 https://t.co/NlHjNRMtkD

— 찌 G 跻 じ ( 𝙃𝙚𝙣𝙩𝙖𝙞, 𝙎𝙚𝙣𝙥𝙖𝙞 ) (@DegenSpartan) December 13, 2020
8. Jay Clayton
The Securities and Exchange Commission (SEC) is one of the most important bodies for crypto regulation in the U.S.
The SEC's current chairman is Jay Clayton, who announced he'd be ending his tenure at the end of 2020. Clayton has often been criticized for his indecisive handling of the digital currency space, previously giving opaque guidance and blocking any chance of a Bitcoin ETF.
For those following closely, his decision to leave is the best thing he could've done for the future growth of cryptocurrencies.
9. Janet Yellen
The news of Joe Biden's forthcoming presidency has been celebrated by many in the crypto space, but some of his decisions should raise alarm bells.
An important one is his election of known Bitcoin skeptic Janet Yellen as his Secretary of the Treasury.
Yellen was formerly the Federal Reserve chair, so it's perhaps unsurprising that she's taken a vocal stance against Bitcoin in the past. If she doesn't change her viewpoint, she could be a real threat to the industry over the next few years.
10. Steven Mnuchin
In November, Coinbase CEO Brian Armstrong posted a tweetstorm revealing that Steven Mnuchin had put forward a proposal to introduce KYC verification checks on self-hosted wallets.
Mnuchin is the Secretary of the Treasury until Yellen arrives, and the law would be devastating for DeFi and the cryptocurrency space as a whole if it were introduced.
Of all the threats crypto faced in 2020, this might be the most significant.
It confirms what many crypto believers have feared since 2009: regulators are watching.
Disclosure: At the time of writing, the author of this featured owned ETH among a number of other cryptocurrencies.